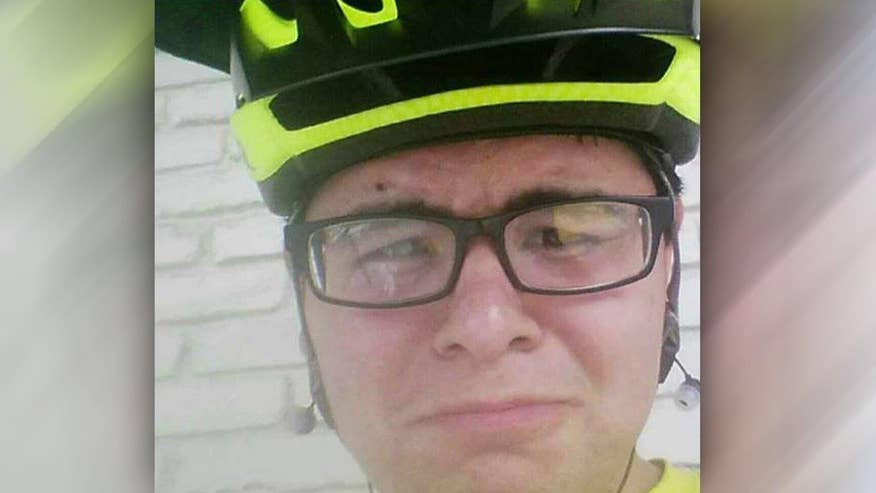 The alleged terror plot that called for an all-out assault on a southern California freeway by using pipe bombs to seal off bumper-to-bumper traffic has authorities in the state considering the viability of such an attack.
The alleged plot was revealed last week when the FBI unsealed an affidavit that included a close-up look on the plans that allegedly involved the San Bernardino terrorist and his friend.
The Los Angeles Times reported that court records said Syed Rizwan Farook and his friend Enrique Marquez Jr. laid out detailed plans of how to attack the freeway by using explosives and weapons back in 2011 and 2012. The alleged plot -- that would take place during the afternoon rush hour -- was aborted at some point, the paper said.
But these revelations have officials considering the viability of such an attack, with one law enforcement officer telling the paper the scenario is a "nightmare that we worry about."
The alleged plot was not that sophisticated. They would treat drivers stuck in traffic on the freeway like sitting ducks after lobbing pipe bombs to halt any traffic flow. At that point, law enforcement would have difficulty accessing the scene and Farook would be able to slowly shoot into cars while Marquez would fire from a nearby hill and keep an eye out for law enforcement.
In the freeway attack plan, the two identified a stretch of the eastbound side where traffic is badly congested in the afternoon and there are no nearby exits for motorists to flee.
"A horrendous operation such as the one envisioned in the complaint not only confines civilians while they would be under vicious attack, but obstructs and places first responders at risk from sniper fire as well," Brian Levin, a Cal State San Bernardino professor and director of the Center for the Study of Hate and Extremism, told The Times.
Marquez bought a pair of AR-15 rifles from a sporting goods store he planned to use in these abandoned attacks. But Farook and his wife would later use them in the San Bernardino shootings. The purchases were unlawful, prosecutors allege, because Marquez signed legal documents saying the guns were for only the personal use of himself and his immediate family.
Farook, 28, and his wife, Tashfeen Malik, 29, died Dec. 2 in a gunfight with police after killing 14 of Farook's co-workers at a holiday gathering. The 24-year-old Marquez was charged Thursday with terrorism-related counts, including illegally purchasing two assault rifles used in the attack. Prosecutors said there is currently no evidence Marquez participated in the Dec. 2 attack or had advance knowledge of it.
Though some in law enforcement are concerned about the potential for an attack, other terror experts downplayed the risk.
"It has not been in the jihadists' playbook," said Brian Jenkins, a senior adviser at Rand Corp. and a top official with Mineta Transportation Institute. "Active shooters look for folks in confined environments, not behind metal."