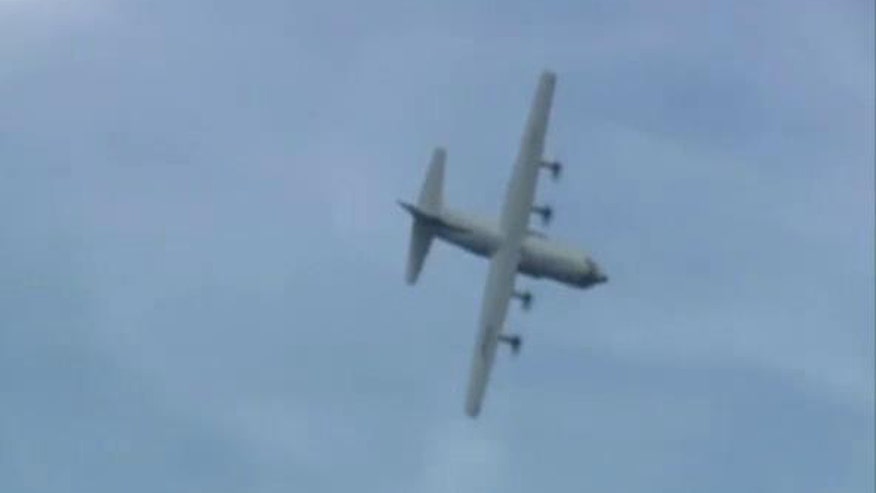 A C-130 aircraft crashed in Jalalabad, Afghanistan Thursday night, killing 11 people, including six U.S. service members.
"It was a serious crash," a defense official told Fox News.
The official could not confirm which branch of the U.S. military – the Air Force or Marine Corps - was flying the C-130.
The victims included five contracted civilians as well as the U.S. service members. There was no immediate determination of what caused the crash.
"This is a reminder of the risks that our men and women face serving their country in remote places all over the world," Defense Secretary Ash Carter said in a statement Friday. "My thoughts and prayers are with their families during this difficult time."
Carter also expressed condolences to the families of the Afghans killed and said the U.S. is "committed with our coalition partners to helping the people of Afghanistan build a secure and peaceful country."
The Taliban said they shot the C-130 Hercules down, but U.S. Major Tony Wickman disputed that claim.
"With a high degree of confidence I can say that an enemy attack did not contribute to the crash. It is under investigation," Wickman told French news agency AFP.
There are about 1,000 coalition forces in eastern Afghanistan, including U.S. and Polish forces as well as about 40,000 Afghan troops, according to NATO.
The U.S. has about 9,800 troops in Afghanistan, although the numbers are expected to decrease by the end of the year.
Fox News' Lucas Tomlinson and The Associated Press contributed to this report.