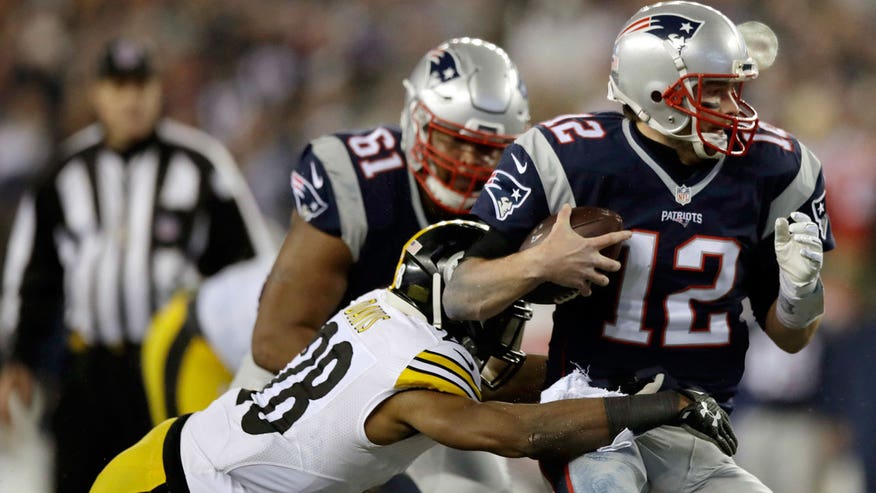 As football fans from around the country load up on team gear and party snacks to celebrate Super Bowl LI, Houston is preparing the city to make sure fans have a great time-- and that includes keeping everyone safe.
"Essentially, we've been working since 2013 to make sure that the city was ready," A.J Mistretta, Public Relations Director for Visit Houston told Fox News. With an estimated one million visitors expected over Super Bowl weekend, that means some major upgrades were in order.
"We've been focused on improving the city in a variety of ways," Mistretta continued. "There've been improvements to Avenida Houston [the newly named "dining district' located in downtown Houston], renovation to the convention center, and plenty of new restaurants.
"Also, there've beautification efforts around the airport and new signage around the stadium."
BUD LIGHT TO USE NEW AD APPROACH FOR SUPER BOWL
The public relations official also says the Super Bowl host committee has been having ongoing conversations with several organizations including the Federal Bureau of Investigations (FBI), the Houston Police Department, and others involved in security efforts surrounding the event.
"Just because you don't see us, it doesn't mean we are not there," Special Agent Shauna Dunlap, FBI spokesperson told KSN.com.
Dunlap went on to say that while there's currently no credible threat for the Super Bowl, recent attacks and protests in other parts of the country have local and federal authorities on alert for the big game.
"Whenever there are large gatherings, there's an increase for safety concerns."
Federal officials told Fox Sports that plenty of uniformed officers, plus undercover agents, will be "out in force." The private security company that handles game security is also hiring extra temporary workers.
FORMER NEW YORK SENATOR KICKED OFF JETBLUE FLIGHT AFTER RANTING AGAINST CREW
And if you're flying into the Houston area next week, expect long lines and tighter security checks. To help deal with the massive crowds, however, local airports are trying to ease the travel headache with extended airport hours at ticket counters, security checkpoints, restaurants and shops.
Both Houston Hobby (HOU) and George Bush Intercontinental Airport (IAH) are also offering exclusive, Super Bowl "5-4-3-3-1 travel tips" for game day travelers. The airports are advising travelers to check luggage three hours before departure and arrive at TSA two hours before departure.
Rebekah Sager is a writer and editor for FoxNews.com. She can be reached at rebekah.sager@foxnews.com. Follow her on Twitter @rebekah_sager.