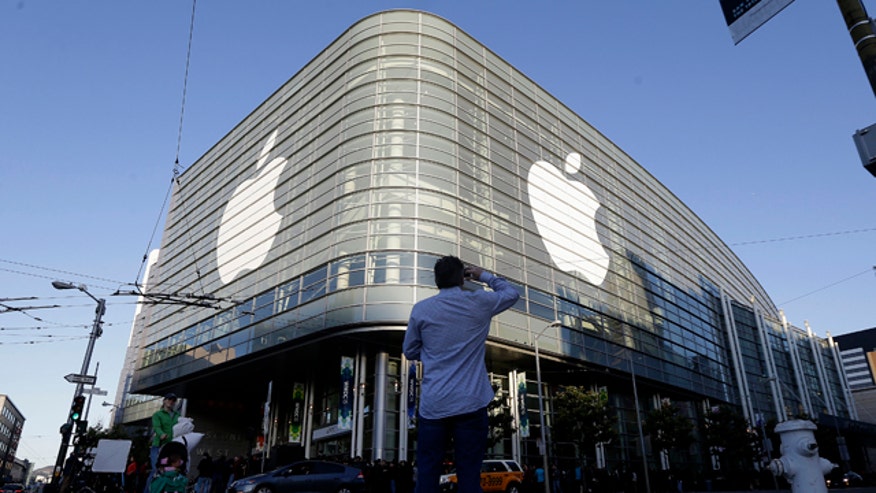 At Apple's annual developer's conference, which kicks off Monday, the tech giant is expected to roll out the next version of iOS, new technology for the home, and a streaming music service.
Before any big Apple event, rumors are rife about what Apple will announce. Many are spot-on, some are way off. Here are the most credible predictions based on a roundup of media reports for the Worldwide Developers Conference (WWDC).
iOS 9
There is a broad consensus that Apple will introduce the next version of its operating system for the iPhone and iPad, iOS 9. The changes likely won't be cosmetic like the flat-design overhaul that was iOS 8 but rather tweaks to boost performance and new features (rumored to be called "Proactive") that emulate Google Now. In other words, more contextual information for email, contacts, and maps. One example: when searching flight times, a bubble could pop up providing quick access to the boarding pass in Passbook, as pointed out by 9to5Mac. Other improvements may include something called "Rootless" which is meant to thwart malware.
Music streaming service
In the wake of the $3.2 billion Beats acquisition, the new iTunes streaming service is expected to manifest itself as a redesigned music app that competes with Pandora and Spotify. There may also be an update to iTunes Radio.
Improved apps for Apple Watch
After the news came out this week that the Apple Watch would be available in Apple Stores for the first time later this month, expect Apple to offer the first significant update to its software for the Watch. And expect apps to get better via a so-called "tool kit" for developers. That won't be hard to do because the first crop of third-party apps were buggy and/or limited in what they could do.
Apple TV
No news is the news in this case. No, we're not going to see an Apple TV set (maybe never) and we probably won't even see an update to Apple TV, the digital media player (aka, set-top box) that Apple first introduced in 2007.
OS X
Apple usually announces updates to its OS X operating system for the Mac at WWDC. This year likely won't be any different with OS X 10.11. Expect changes such as a Control Center similar to what's used now in iOS. Possibly a new typeface too.
Apple in your Home
With all of those Apple devices lying around your house (and, Apple would hope, an Apple TV set-top box), why not make them talk to smart devices around the home? Like lights and thermostats. It may work something like this: if you have a HomeKit compatible device, an app will allow it to control that device remotely.
Of course, there may be a surprise or two but remember Apple, historically at least, does not announce new hardware at WWDC so don't hold your breath for a new MacBook or iPad.