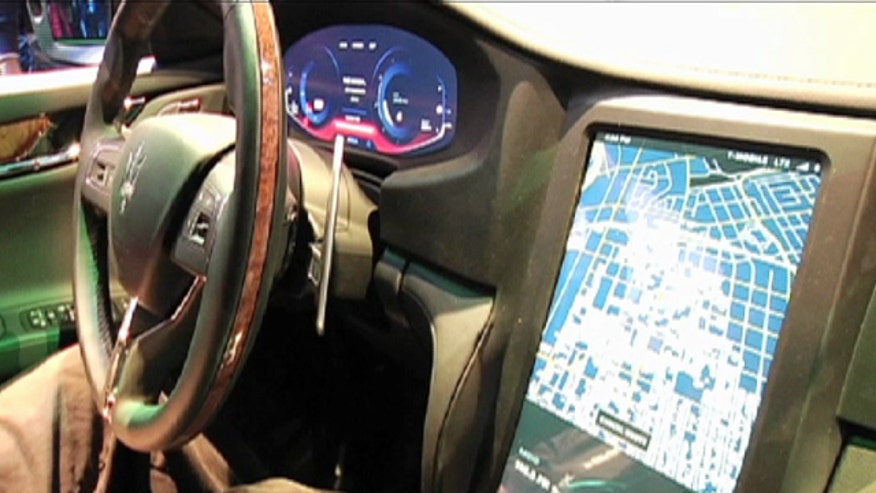 San Diego-based chipmaker Qualcomm unveiled a new Snapdragon 810 processor today that will power LG's new curved Gflex 2 smartphone. The company announced that the new chip will be able to reproduce "console quality" gaming on mobile devices. It will also be able to support 4K video streaming and has a high-end Adreno 430 graphic component.
The announcement looks to help cement Qualcomm's dominance in the mobile chip industry. To date, the company has shipped more than a billion Snapdragon chips for Android devices.
But Qualcomm made sure to let people know their products won't just be seen in smartphones.
The company also announced partnerships with two giants in the health industry — Walgreens and pharmaceutical company Novartis. Qualcomm will provide connectivity to the two companies through its cloud-based 2Net platform.
"The industry has started adopting mobile technology and we're seeing a transformation in mobile health," said Qualcomm President Derek Aberle. "The question is how to get that data."
Qualcomm appears to have come up with a solution.
Walgreens will use 2Net to get data for three new devices that will monitor blood glucose meter and blood pressure.
Novartis will be using 2Net in clinical trials of its drugs. The company will be able to collect data from patients remotely from the system, speeding up the process and reducing the number of times patients have to visit the doctor.
In the realm of connected cars, Qualcomm chips are being used in 40 different projects from 15 major car manufacturers.
At CES, the company demonstrated a Cadillac XTS with Android OS and a Honda Accord with wireless charging for its electric engine. They are also developing a Maserati Quattroporte with safety features and QNX OS
Aberle also announced Qualcomm will collaborate with startup Lifx to develop connected, Wi-Fi-enabled lighting. The partnership aims to turn any light bulb into a 'smart' light bulb.
Aberle said Qualcomm is "already seeing tremendous traction" in this arena.
Qualcomm also manufactures chips for the wearable market, but Aberle admits this aspect of the company needs a little more time to mature.
"There's not going to be one right choice for wearables. I think in next few years we'll see it consolidating, but it will take trial and error before we get there," he said. "[The wearables market] is very connected to smartphones, so this allows us to leverage our position in the smartphone space so we'll have to see how we go forward in the future."
The company's chips can currently be found in over 15 different wearables in over 30 countries.
Aalia Shaheed is part of the Junior Reporter program at Fox News. Get more information on the program here and follow them on Twitter: @FNCJrReporters