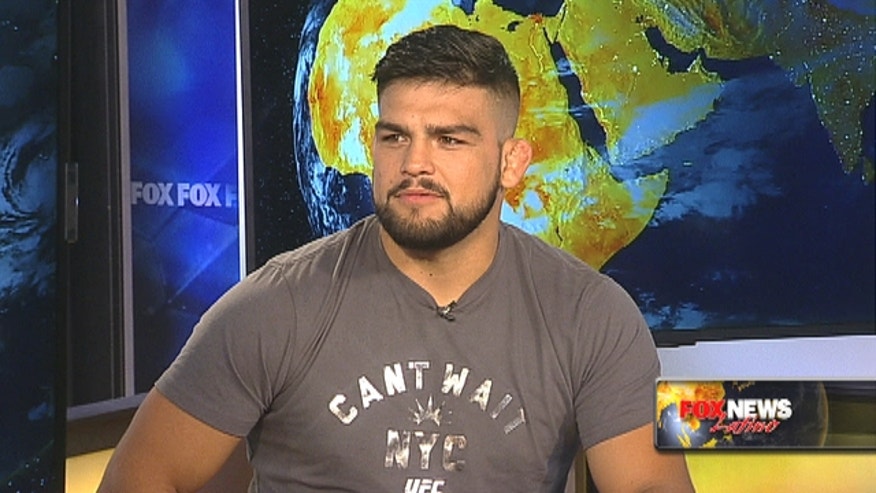 MMA welterweight Kelvin Gastelum is going to make history.
He faces off against Donald Cerrone on Nov. 12, when the heavyweight cage-fighting promotion UFC hosts its first event in New York state at Madison Square Garden.
"It's huge," Gastelum (12-2) told Fox News Latino recently. "Madison Square Garden is one of the biggest venues in the world. Muhammad Ali competed there. Mike Tyson competed there."
While the 25-year-old Yuma, Arizona, native speaks in reverential tones about the venue for UFC 205, he is much less respectful about Conor McGregor, the lightweight Irish UFC star who will face Eddie Alvarez in the evening's main event.
"I respect what he's done for the sport," Gastelum said. "But at the same time, I don't like his antics, the way he carries himself. He's a loudmouth – definitely not my style."
Most fight fans first learned about the Mexican-American fighter last year on "The Ultimate Fighter Latin America 2," the final of which he lost against Neil Magny. His last fight came at UFC 200 in July, when he won a unanimous decision against Johnny Hendricks.
About Cerrone, a lightweight who in recent fights has stepped up to the welterweight division, Gastellum told FNL, "I match up very well with him. He's in for some trouble."
Nevertheless, he acknowledges that he is the underdog in the match.
"Cerrone is a good fighter, a very well-known fighter," he said. "I'm the guy nobody knows yet, but after Nov. 12, people are going to see my style. They're going to like my style."