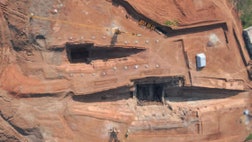 Archaeology
A 2,100-year-old mausoleum built for a king named Liu Fei has been discovered in modern-day Xuyi County in Jiangsu, China, archaeologists report.
History
After decades, possibly centuries, at the bottom of the sea and a 2,200-mile-long road trip wrapped in damp blankets in the back of a pickup truck a barnacle-crusted anchor...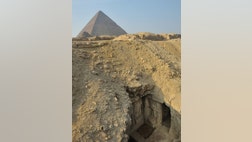 Ancient Egypt
A wall painting, dating back over 4,300 years, has been discovered in a tomb located just east of the Great Pyramid of Giza.