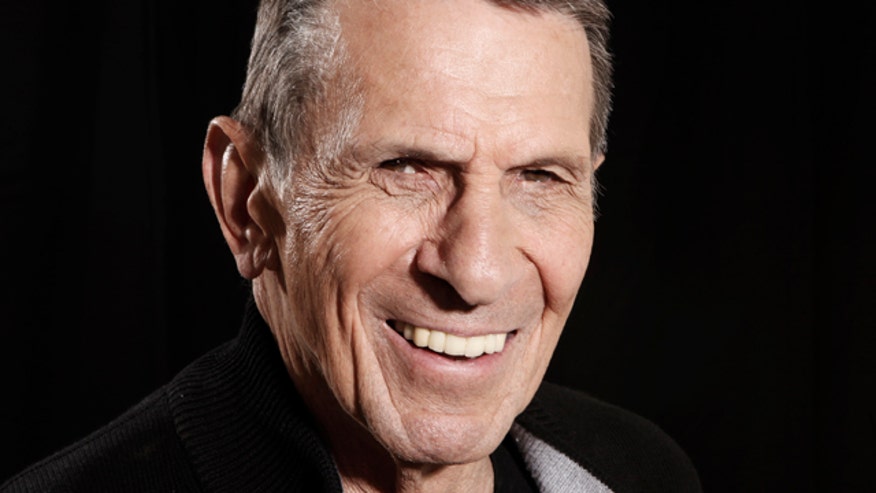 A NASA astronaut on board the International Space Station tweeted a picture Saturday from orbit of a 'Vulcan' hand salute as a tribute to actor Leonard Nimoy, known best for his 'Star Trek' role as 'Mr. Spock.'
Nimoy, who died Friday at 83, of end-stage chronic obstructive pulmonary disease at his Los Angeles home, with family at his side, said his son, Adam Nimoy.
His final public statement, last Sunday on Twitter, was thoughtful and bittersweet.
"A life is like a garden. Perfect moments can be had, but not preserved, except in memory," he wrote, followed by his customary "LLAP" signoff - shorthand for "Live long and prosper," Spock's catch phrase.
The reaction to his death was swift, on Earth and in space.
Astronaut Terry W. Virts tweeted out the Vulcan hand salute from the space station with Earth's blue seen through the window. He was joined by Italian astronaut Samantha Cristoforetti who tweeted, "Live Long and Prosper, Mr. Spock!" tweeted Italian astronaut Samantha Cristoforetti, aboard the International Space Station.
February 28, 2015
William Shatner, whose often-emotional Captain Kirk was balanced by the composed Nimoy.
"I loved him like a brother. We will all miss his humor, his talent, and his capacity to love,"
President Barack Obama said, "I loved Spock."
In a 2009 interview with The Associated Press, Nimoy recalled how an early stage role left him "obsessed" with pursuing work that had a social impact.
"I've fulfilled that dream, including `Star Trek,' for that matter," he said. "If that's part of the legacy, then I'm very pleased with that. I would hope the work I chose to do had some reason for being done other than just simply being a job."
After "Star Trek" ended, the actor immediately joined the hit adventure series "Mission Impossible" as Paris, the mission team's master of disguises. He also hosted the syndicated TV series "In Search of ... ," which attempted to probe such mysteries as the legend of the Loch Ness Monster.
"Star Trek," created by Gene Roddenberry and set in the 23rd century, had an unimpressive debut on NBC on Sept. 8, 1966, and it struggled during its three seasons to find an audience beyond youngsters and teenagers, according to "The Complete Directory to Prime Time Network and Cable Shows" by Tim Brooks and Earle Marsh.
A recently published history of the show, the three-volume "These Are the Voyages" by Marc Kushman, paints a different, far more positive picture of the show's ratings and its audience.
The space adventure seemed headed for oblivion after it was canceled in 1969, but its dedicated legion of fans, who called themselves Trekkies, kept its memory alive with conventions and clubs and constant demands that the cast be reassembled for a movie or another TV show.
Trekkies were particularly fond of Spock, often greeting one another with the Vulcan salute and "Live long" motto that Nimoy was credited with bringing to the character. He pointed out, however, that the hand gesture was actually derived from one used by rabbis during Hebraic benedictions.
People identified with Spock because they "recognize in themselves this wish that they could be logical and avoid the pain of anger and confrontation," Nimoy concluded in a 1995 interview.
The Associated Press contributed to this report