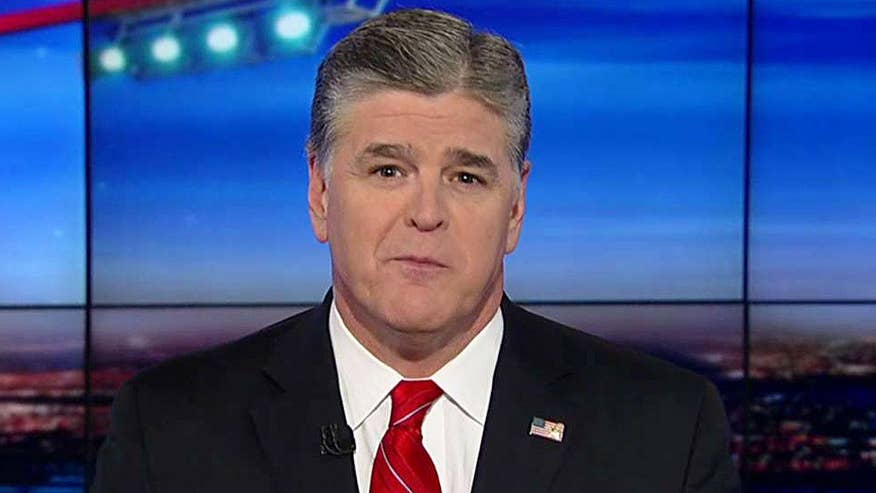 Fox News' Sean Hannity praised the Trump administration's foreign policy in his opening monologue on Wednesday night's edition of "Hannity," telling views, "There is a new sheriff in town and the world is beginning to take notice."
Hannity said Trump was orchestrating "a very profound and dramatic shift in how America leads on the world stage," most notably with last week's missile strikes in response to a chemical weapons attack by Syrian President Bashar al-Assad.
"Oresident trump made the right decision," Hannity said. "He drew a line in the sand with Syria, letting Assad know that the use of chemical weapons will not be tolerated."
The host addressed those who disagreed with the missile strikes, asking "Should America, the United States of America, sit on the sidelines while innocent men, women and children are gassed to death with chemical weapons? Should we really let what happened there keep going on? Or should we try to make use of America's might to stop evil in our time?"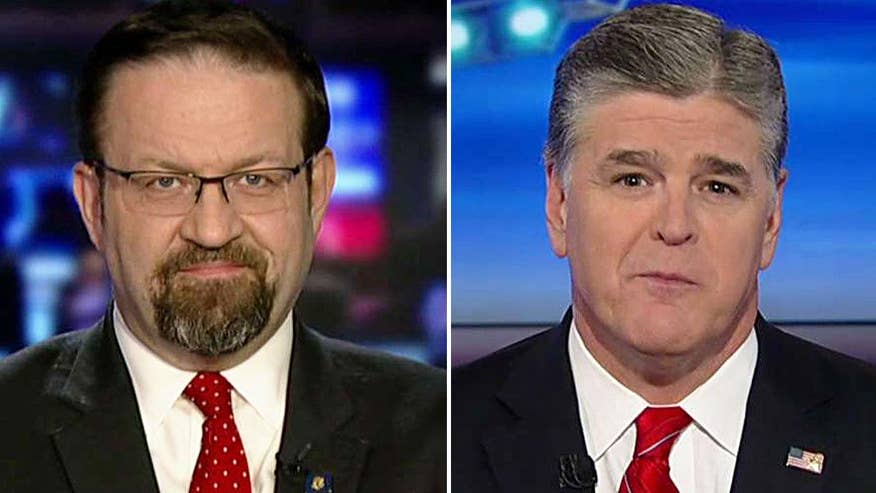 Dr. Sebastian Gorka, deputy assistant to the president, said that the strike was "one of those key instances where the moral imperative overlaps with the national security interest of the United States."
"The president was explicit. We're not invading [Syria]," Gorka went on. "This isn't 2003, this isn't even 1991, so nothing has changed in our policies, but we took action because America had to take action."
Gorka said the adminstration as "not interested in being Globocop. We're not going to be the world's policeman, but there are standards that we insist on, and the international system cannot function in a vacuum."