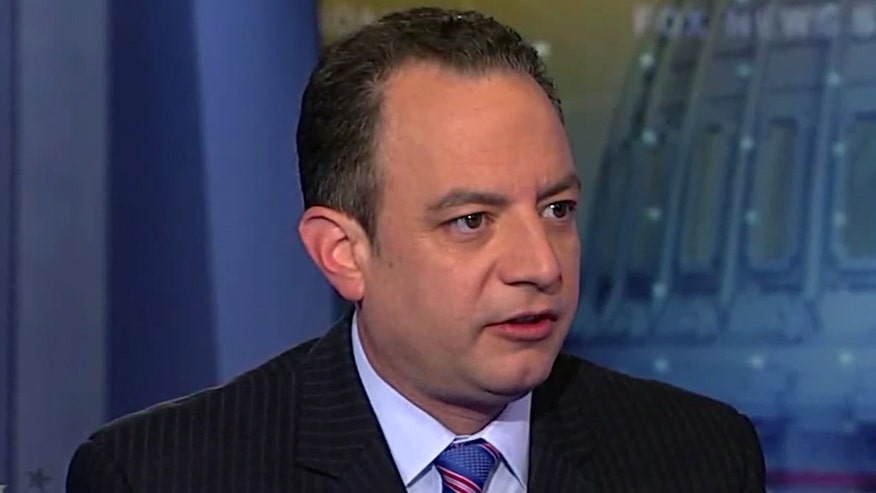 Incoming White House Chief of Staff Reince Priebus on Sunday defended President-elect Donald Trump's tweet this weekend that China should "keep" the U.S. Navy drone it seized last week.
"I think 80 percent of Americans think it is inappropriate to rip a drone out of the water," Priebus said on "Fox News Sunday." "I don't know if you'd want that drone back."
The unmanned underwater vehicle -- or "ocean glider" -- was taken by China on Thursday in the territorially disputed South China Sea. The Pentagon said the ocean glider is an unclassified system used for gathering oceanographic data.
Pentagon Press Secretary Peter Cook announced Saturday that China will return the drone but gave no specific timeline.
Trump tweeted hours earlier: "We should tell China that we don't want the drone they stole back.- let them keep it!"
Others also have suggested that China keep the drone, considering what state agents might have done to it.
Trump's tweet is just the latest in a series of jabs by the president-elect at the world power, including a phone call with the leader of Taiwan after winning the White House race and repeatedly accusing China of currency manipulation in world markets.
On Saturday, Trump also tweeted that the drone seizure was an "unprecedented act," which sparked a response from Connecticut Democratic Sen. Chris Murphy.
Murphy tweeted: "This is madness. A 7:30 am Saturday escalation of diplomatic crisis w China via Twitter, w misspelling."
Trump's original tweet included the misspelling of "unprecedented" as "unpresidented."
Also on Sunday, Arizona GOP Sen. John McCain said on CNN's "State of the Union" that the Chinese may have been emboldened by Iran in January capturing a U.S. Navy ship that veered into Iranian waters.
"There's no strength on the part of the United States of America," he said. "Everybody's taking advantage of it, and hopefully that will change soon."
Fox News' Jenny Buchholz contributed to this report.