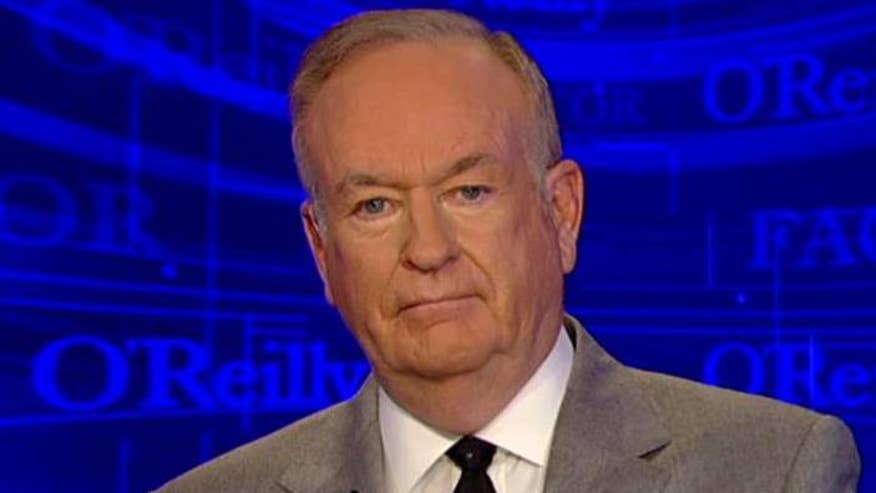 The Clinton Foundation "is run more like a business than a charity," according to Fox News' Bill O'Reilly.
In his 'Talking Points' memo on 'The O'Reilly Factor' Thursday night, the host noted that just 64 percent of the $338 million the Foundation received in 2014 went to charitable pursuits, with the rest "either saved, spent on administrative expenses or invested."
BILL CLINTON, INC.: EMAILS DETAIL HOW TOP AIDES MADE EX-PRESIDENT RICH
"Included in the expenses are lavish salaries for Clinton pals," said O'Reilly, citing the Foundation's own tax documents. "Then-CEO Eric Braverman received $532,000 in total compensation [that year]. [Chairman of the Board] Bruce Lindsey [was paid] almost $400,000."
O'Reilly also suggested that the Clintons used hundreds of trips on private jets for Foundation business to boost Hillary Clinton's public profile ahead of her run for the presidency.
PODESTA RELATIVE EARNED SIX-FIGURE FEES LOBBYING CLINTON'S STATE DEPARTMENT DURING HIS TENURE THERE
"There's no question the private air travel afforded them an opportunity to do whatever they wanted to do and go wherever they wanted to go," O'Reilly said. "That is a huge advantage for a politician planning to run for president, is it not?"
O'Reilly noted that Bill, Hillary and Chelsea Clinton do not take salaries from the Foundation, but added that "they certainly have benefited from the money the Foundation has received and the transactions that go back and forth."
"Talking Points believes the Clinton Foundation is a joint venture, business, political, and charitable," O'Reilly said. "The Clintons figured out how to accomplish all three things under the Foundation banner. It is left to you, the voter, to decide whether that is ethical."