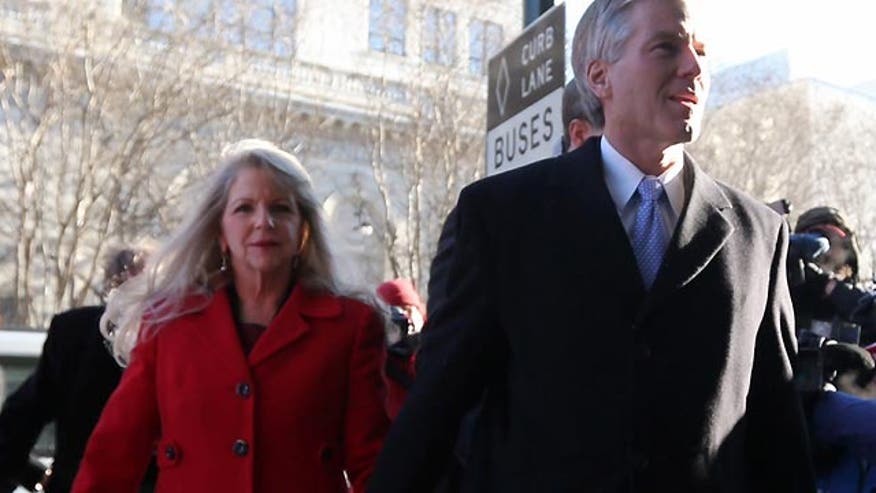 The Fourth U.S. Circuit Court of Appeals Friday agreed to place former Virginia first lady Maureen McDonnell's corruption case on hold until later this month.
Earlier this week, McDonnell's lawyers requested the Richmond-based appeals court vacate her nine convictions in light of the Supreme Court's unanimous decision last month to overturn the 11 convictions of her husband, former governor Bob McDonnell.
The Supreme Court found Gov. McDonnell's conduct was unseemly but not a violation of federal bribery laws and returned it to the 4th Circuit Court for further review.
The court already agreed to give prosecutors and his attorneys until Aug. 29 to file a proposed briefing schedule and her lawyers followed suit.
The court Friday issued a one-paragraph motion for abeyance, which sets her case on the same schedule as her husband's.
The former governor and first lady were convicted of accepting more than $165,000 in gifts and loans from a wealthy businessman.