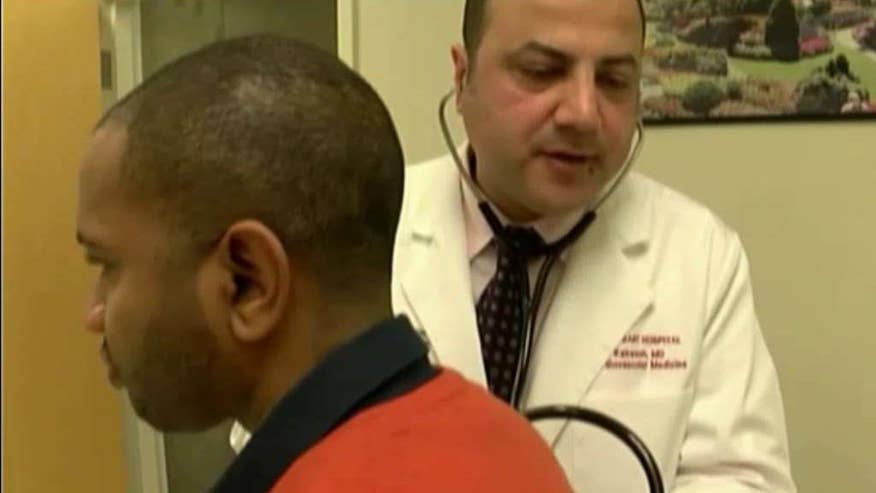 The nation's largest health insurer will not sell health plans on California's insurance marketplace in 2017, the Los Angeles Times reported Tuesday.
UnitedHealth Group's decision is not expected to have a large effect on Covered California, as the insurer has only 1,200 members this year out of the marketplace's 1.4 million customers, according to the LA Times.
In April, UnitedHealth announced that it plans to pull back from ObamaCare in a big way and cut its participation in the program's insurance exchanges to just a handful of states next year – in the latest sign of instability in the marketplace under the law.
UnitedHealth CEO Stephen Hemsley said in April the company expects losses from its exchange business to total more than $1 billion for this year and last.
Despite the company expanding to nearly three dozen state exchanges for this year, Hemsley said the company cannot continue to broadly serve the market created by the Affordable Care Act's coverage expansion due partly to the higher risk that comes with its customers.
UnitedHealth Group Inc. said it now expects to lose $650 million this year on its exchange business, up from its previous projection for $525 million. The insurer lost $475 million in 2015, a spokesman said.
UnitedHealth already decided to pull out of Arkansas, Georgia and Michigan in 2017, and Hemsley previously told analysts that his company does not want to take the financial risk from the exchanges into 2017.
"We continue to remain an advocate for more stable and sustainable approaches to serving this market," he said.
The state-based exchanges are a key element behind the Affordable Care Act's push to expand insurance coverage. But insurers have struggled with higher-than-expected claims from that business.
The Kaiser Family Foundation, in an analysis on the prospect of United's exit from state exchanges, said "the effect on insurer competition could be significant in some markets – particularly in rural areas and southern states" if it is not replaced.
The insurers' current customers in California will have coverage through the end of the year, but will need to select new coverage for 2017 during this year's open enrollment period.
Covered California spokesman James Scullary told the LA Times "we will learn in July whether any new plans will join Covered California or if any of our existing plans will expand their coverage areas, as they did in 2016."
Click for more from LATimes.com