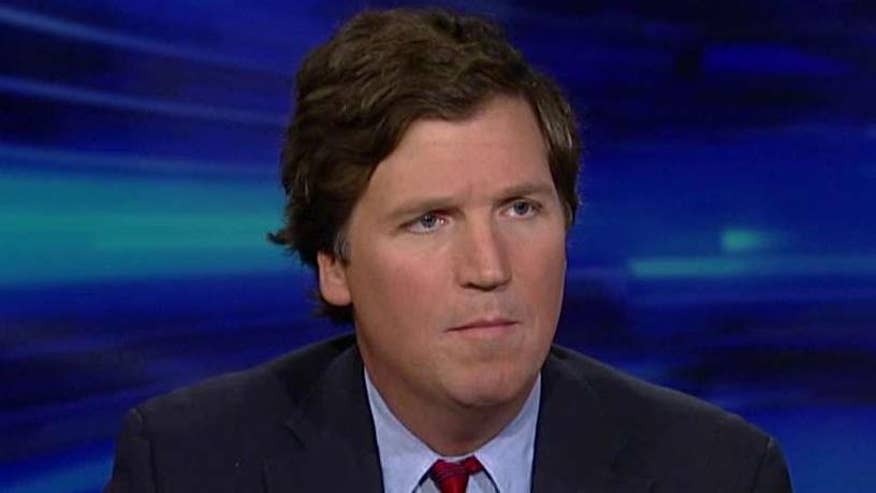 Tucker Carlson told viewers Thursday on "Special Report with Bret Baier" that Donald Trump's argument that the delegate system is "rigged" and takes power away from voters— particularly after his rival Ted Cruz took all of Colorado's 34 delegates— is the "rationale for the campaign itself."
"The idea [is] that it's not really a democracy, it's an oligarchy, and this seems to prove that point to a lot of Trump supporters," Carlson said.
On Wednesday Trump argued during a Pittsburgh town hall hosted by Sean Hannity that the system in Colorado was unfair. "What I'm saying is, give it to the voters...The Republican folks have -- they've taken their vote away. They didn't even have the right to vote. I think it's a very sad situation."
But Carlson, a "FOX & Friends Weekend" co-host, argued that these numbers prove that Trump's argument about the system is working in his favor, and that his widening poll numbers "are remarkable given just how bad Trump's last month was, I mean it almost defies description how bad it was; all self-inflicted. You'd think the numbers would go down, and they've gone up and I think it's exactly because of this."
"Look those are the rules, but the expectations people have of democracy are very different now, in the age of the internet which is a kind of very flat structure. Everyone's a precious snowflake, you know. The idea that your vote doesn't matter, I think that's a much more painful and hard to reconcile idea than it would have been even thirty years ago," Carlson said.