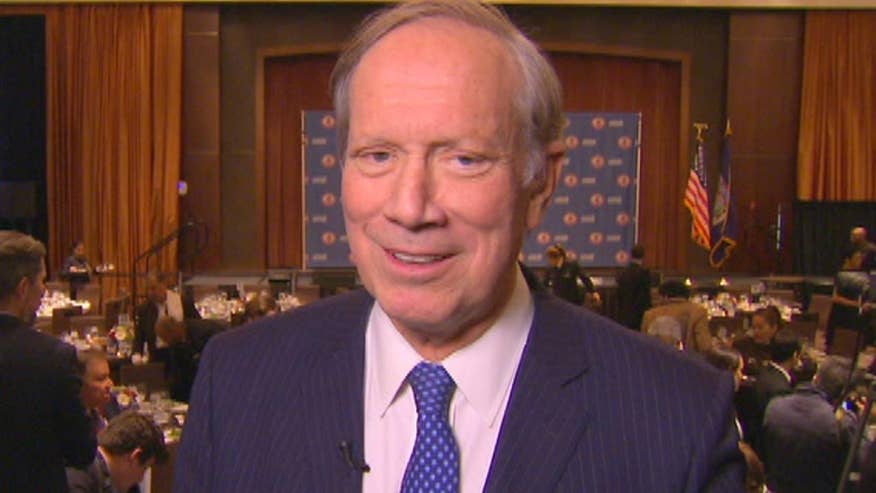 Former New York Gov. George Pataki endorsed Ohio Gov. John Kasich for president on "On the Record with Greta Van Susteren" Thursday evening.
The most recent Republican to hold the Empire State's highest office, Pataki said a Kasich nomination would allow the party to claim victory in November against Democratic rival Hillary Clinton.
"Kasich…doesn't just beat Hillary Clinton, he trounces her and will help us regain Washington," Pataki told Van Susteren in a satellite interview from the Grand Hyatt in Manhattan, where the New York Republican Party was holding its annual gala.
"Once we win, you have to be able to govern. John Kasich has a history of bringing people together and governing successfully," he said, adding that he does not think current frontrunner Donald Trump should be president, predicting that his fellow New Yorker would "drive the Republican party off a cliff."
"[Kasich] balanced the budget when he was in Washington [as a Congressman in the 1990s]. He has been a very effective governor in Ohio working to create jobs and move that state forward," Pataki said.
When asked about Kasich's ability to clinch only one state in the primary battle thus far—his home state of Ohio—Pataki blamed the governor's performance on the "tremendous attention" Trump has been garnering throughout the nomination process.
"Republicans at the convention are going to say 'who can win this race?' It's Governor John Kasich," Pataki said.
Pataki, who held the governor's office during the 9/11 terror attacks and was also mayor of Peekskill, is a former 2016 presidential candidate. New York holds its primary on April 19.