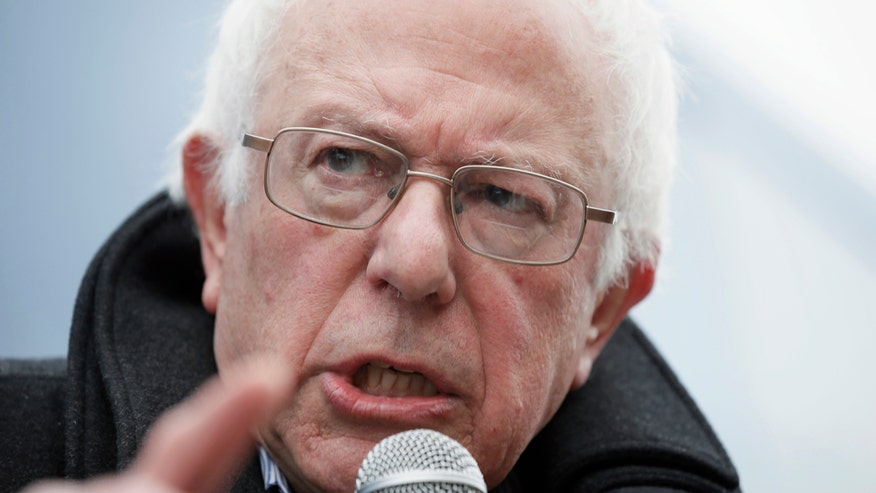 Bernie Sanders' campaign reportedly is weighing whether to launch a tough attack ad against Democratic presidential front-runner Hillary Clinton in the closing days of the Iowa caucus race.
The New York Times reported Wednesday that the campaign has two ads ready to go – one, a positive spot; the other, an attack on Clinton's Wall Street ties.
The campaign reportedly was meeting Wednesday to figure out which direction to go.
The Times report already is being used as a fundraising tool by the Clinton campaign, which is accusing Sanders of considering going back on past pledges not to run negative ads.
A fundraising email from Clinton campaign manager Robby Mook says: "The New York Times reported this morning that Bernie Sanders and his advisors are convening to decide whether to air a devastating ad attacking Hillary in the final days before the Iowa caucus. Bernie promised he wouldn't make personal attacks in this campaign …We can't let these attacks go unchecked."
The back and forth comes as the candidates jockey for the lead in Iowa polls. The most recent Fox News Poll in Iowa showed Sanders closing the gap, but Clinton still leading by 6 points. Other polls have Sanders slightly ahead.
Sanders, meanwhile, met privately Wednesday with President Obama at the White House. The meeting, according to a White House spokesman, was requested by Sanders weeks ago.
Sanders did not say much about what was discussed but called it a "very positive and constructive meeting."
Earlier this week, Obama appeared to come to Clinton's defense, praising her in an interview with Politico while likening Sanders' campaign to a "bright, shiny object."
Sanders acknowledged Wednesday that he and Obama have their "differences" but praised the work the Obama administration has done.
Amid the reported discussions about whether to get tougher on Clinton before the caucuses, the Sanders campaign hit her financial industry ties again Wednesday evening, tweeting:
"Bernie Sanders: speaking tonight in Mason City, Iowa. Hillary Clinton: at investment firm fundraiser in Philadelphia"
Sanders' campaign also responded to a new Clinton campaign ad airing in Iowa attacking his Medicare-for-all proposal.
"We were disappointed but not surprised that Secretary Clinton has decided to broadcast a television ad in Iowa that completely distorts my record," Sanders said in a statement.