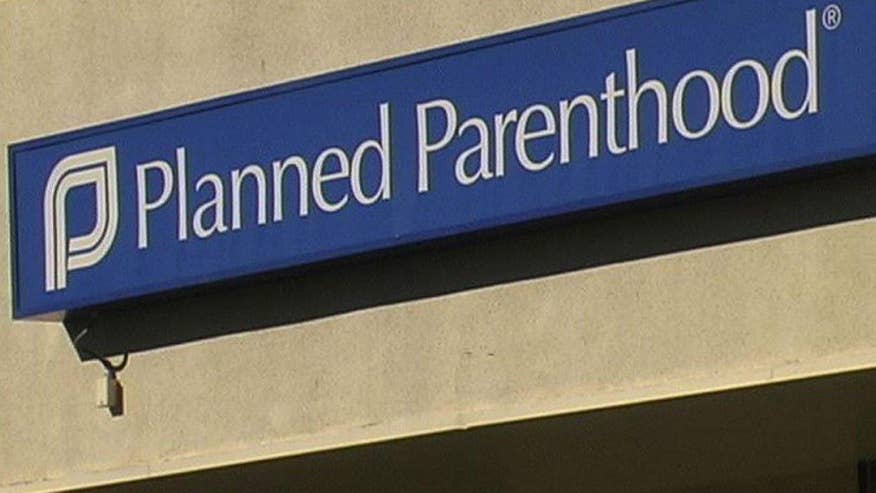 **Want FOX News First in your inbox every day? Sign up here.**
Buzz Cut:
• GOP cannibalism really cooking now
• Trump stands by Palin on domestic abuse claim
• Take Five: Iran deal heats up Senate races
• The Judge's Ruling: A radical departure
• Who knew Thor drove a Passat?
GOP CANNIBALISM REALLY COOKING NOW
Like shipwrecked sailors in a lifeboat, the traditional Republican candidates and their respective super PACs, are down to the point where they are clubbing each other with oars over the last thimbleful of water. And you know what comes after that…
As a fresh New Hampshire poll shows, Republicans hoping for a breakout performance by Sen. Marco Rubio, R-Fla., have reason to worry. The new survey from WMUR and CNN doesn't tell us anything different about New Hampshire's longtime favorite, Donald Trump.
Trump ticked up two points, but his position is substantially unchanged since December. And, as is the case nationally, Sen. Ted Cruz has moved into second place.
Among the shipwrecked crew beneath them, though, there are some noteworthy changes. Rubio has been dragged down into a tie for third, and within hailing distance of three other candidates who are all dead-enders outside of the state.
Rubio is rightly seen by most analysts as the GOP's best chance for a win in a general election against Hillary Clinton. And he still boasts a good path to the nomination.
In one sense, Rubio's chances have never looked better. As the feud between frontrunners Trump and Cruz intensifies, Rubio can start to see daylight. Trump's misstep with Sarah Palin's endorsement is further evidence that even if he manages to dispatch Cruz, the GOP frontrunner will suffer substantial damage in this fight.
Nationally, things look good for Rubio. While he broadly trails Trump, and somewhat more narrowly lags Cruz, the Real Clear Politics average shows him doubling up his closest plausible competitor.
But the other plausible candidates aren't thinking nationally. They are thinking about ruining Rubio in New Hampshire.
In order for Rubio to get in contention for the nomination, he needs to build momentum as the third man in a three man race with Trump and Cruz. Rubio does not need to win in any of the first four primaries, but he must not finish behind former Florida Gov. Jeb Bush or New Jersey Gov. Chris Christie.
Ohio Gov. John Kasich is becoming something of a different matter. His polling in New Hampshire is bouncing around like a toddler downing Mountain Dew, but there's clearly something to his move in the Granite State. Kasich is the favorite Republican of many Democrats and independents, both of whom are welcome to participate in the state's GOP primary.
Fox News First's hunch is that Kasich will end up like other New Hampshire crossover candidates, like former Utah Gov. Jon Huntsman, and underperform. But we only have to wait 19 days to find out. Either way, it's hard to see how Kasich the least popular Republican in the field with his party nationally could convert a second- or third-place finish into anything beyond the Granite State.
But if Bush or Christie gets ahead of Rubio in New Hampshire by any notable margin, it might be the end of the line for the senator's chances to unify the half of the party not backing Trump or Cruz.
If either establishmentarian succeeds in jackrocking Rubio in New Hampshire it also probably means the end of chances for a nominee other than Trump or Cruz, and, by extension, a favorable general election matchup.
Rubio is certainly giving as good as he is getting, but negative campaigning hurts everyone involved and Rubio does not have much room for error. Given what Bush's super PAC is doing in its very expensive death throes, he could certainly succeed in scuttling his former protégé's presidential bid.
Bush beating Rubio in New Hampshire would set up another Rubio dud in South Carolina and maybe even Bush as the third man, which is exactly what Trump and Cruz are hoping. Christie might fare better than Bush, but he would be a long, long shot, especially given his recent struggles.
It's hardly all gloom for Rubio, though. If he can slip his way to third places finishes in Iowa and New Hampshire, he will be able to start to shake off bitter clingers Bush and Christie and start lengthening his strides.
But in a year in which the Republican Party has managed to do almost everything wrong, it's certainly plausible that it could find a way to kill off the last survivor of the establishment shipwreck.
WITH YOUR SECOND CUP OF COFFEE…
National Geographic: "A bizarre frog that breeds inside trees and lays eggs for its tadpoles to eat has been rediscovered in northeastern India after 150 years. Last recorded in the wild in 1870, Jerdon's tree frog was feared extinct until scientists found it during a three-year search that began in 2007. The 20-inch (50-centimeter) long species was first discovered in the Darjeeling region by British zoologist Thomas Jerdon, who inspired its name Polypedates jerdonii. But according to a new study, the long-lost amphibian actually represents a completely new genus—earning it the new moniker Frankixalus jerdonii. Scientists observed the frog hiding in hollow bamboo stems and tree holes, where it carries out its remarkable breeding antics. Females attach their eggs to the insides of tree hollows, which hold pools of water. When the tadpoles hatch, they fall in the water, where the females feed them unfertilized eggs until they turn into froglets. Most tadpoles of other frog species eat plant material."
Got a TIP from the RIGHT or the LEFT? Email FoxNewsFirst@FOXNEWS.COM
POLL CHECK
Real Clear Politics Averages
Republican Nomination – Trump 34.8 percent; Cruz 18.8 percent; Rubio 11.6 percent; Carson 8.8 percent
General Election: Clinton vs. Trump – Clinton +2.5 points
Generic Congressional Vote: Republicans +0.5
TRUMP STANDS BY PALIN ON DOMESTIC ABUSE CLAIM
The Hill: "Republican primary front-runner Donald Trump says he encouraged Sarah Palin to talk about her son's domestic violence charge to foster a dialogue about the trauma faced by veterans returning home. 'I thought it was good for many other sons and daughters coming back from the Middle East where they have traumatic problems, and I suggested it,' Trump said Wednesday night on CNN. At a rally in Tulsa, Oklahoma, on Wednesday shortly after she endorsed Trump, Palin linked the domestic violence arrest of her son, Track Palin, 26, to President Obama's treatment of veterans."
Palin PAC cashing in on coverage - Politico: "Sarah Palin's political action committee is trying to raise money off of her Donald Trump endorsement. The former Alaska governor and 2008 vice-presidential candidate backed the Republican front-runner at a campaign event in Ames, Iowa, on Tuesday after a full day of speculation and stumped for the billionaire businessman in Tulsa, Oklahoma, on Wednesday. 'Yesterday was a historic day,' reads an email from SarahPAC. 'After touring the country for her book tour and hearing from thousands of people, Governor Palin went all in for Donald Trump.'"
TAKE FIVE: IRAN DEAL HEATS UP SENATE RACES
The battle for control of the Senate, which hinges on Democrats picking up five seats in November, is heating up over President Obama's Iran nuclear deal. WSJ reports: "Senate Democrats agonized this summer over whether to support a deal opposed by many Jewish voters and top Israeli officials, who worried the release of as much as $100 billion in Iranian oil money frozen in overseas accounts could be used to fund terrorism against Israel. They did so reluctantly and have pressed the administration to hold Iran's feet to the fire… Backers of the nuclear deal must not only contend with defending the accord itself, but any subsequent U.S. actions taken to protect it…"
Your tally - Fox News First reader votes rank the five Republican held senate seats at greatest risk of turning blue as: 1) Illinois; 2) Wisconsin; 3) Pennsylvania; 4) Ohio; 5) Florida.
Race Notes
Florida - "FAU poll: David Jolly, Alan Grayson ahead early in U.S. Senate race in Florida, with many undecided – Miami Herald
Ohio - "Ted Strickland upbeat about slow fundraising numbers" – Cleveland Plain Dealer
Wisconsin - "Iran deal exposes gulf in Ron Johnson, Russ Feingold views" – Milwaukee Journal Sentinel
Don't forget to vote! - Share your picks of the key GOP-held seats in the battle for control of the Senate. Email them – just your top five, please – to FOXNEWSFIRST@FOXNEWS.COM or tweet @ChrisStirewalt.
Jolly calls for end to lawmaker buckraking - Florida Senate candidate Rep. David Jolly, R-Fla., has a position many in Congress would love: no more hustling for campaign contributions. Jolly lays out his plan in an op-ed for Fox News Opinion.
THE JUDGE'S RULING: A RADICAL DEPARTURE
Ahead of the anniversary of the Supreme Court decision striking down state bans on elective abortions, Senior Judicial Analyst Judge Andrew Napolitano looks closely at the 1973 Roe v. Wade decision: "The freedom to kill innocents violates all norms of civilized society. It violates the natural law. It wasn't even condoned in the state of nature, before governments existed. It violates the 13th and 14th Amendments. Yet, the Supreme Court and numerous Congresses have refused to interfere with it. It is a grave and profound evil. It is legalized murder." Read it here.
WHO KNEW THOR DROVE A PASSAT?
BBC: "A man clad only in boxer shorts stopped a thief from stealing his car in southern Norway - by clinging on to the roof in a hair-raising ride at [1 degree]. Police say the owner was left "pretty bloody" after the car crashed into a safety barrier on a bridge. A suspect has been taken into police custody. The owner, 25, woke up in Kristiansand in the early hours of Wednesday when he heard his car engine firing up. He raced out, grabbed a car door-handle and refused to let go. The thief tried to shake him off by driving into the snow, but the owner clambered on to the roof of his VW Passat and clung on to the bars as the car sped off. … The thief drove the car at up to 90km/h (56 mph), he said, but the owner managed to smash the back window with his knee and grappled with the thief before the car hit the safety barrier."
AND NOW, A WORD FROM CHARLES…
"[Donald Trump] is immune to the laws of contradiction. To take a trivial example, in the last debate he said, 'I promise Ted [Cruz]' — he brought up of course the Canadian citizenship – he said, 'I'm protecting you against what the Democrats will do, I promise' — he used the word 'promise' — 'I will never sue over this.' And then what, three days later at a rally, he said, 'I might just sue.'" – Charles Krauthammer on "Special Report with Bret Baier."

Chris Stirewalt is digital politics editor for Fox News. Want FOX News First in your inbox every day? Sign up here.
Chris Stirewalt joined Fox News Channel (FNC) in July of 2010 and serves as politics editor based in Washington, D.C. Additionally, he authors the daily Fox News Halftime Report political news note and co-hosts the hit podcast, Perino & Stirewalt: I'll Tell You What. He also is the host of Power Play, a feature video series on FoxNews.com. Stirewalt makes frequent appearances on network programs, including America's Newsroom, Special Report with Bret Baier and Fox News Sunday with Chris Wallace. He also provides expert political analysis for FNC's coverage of state, congressional and presidential elections.