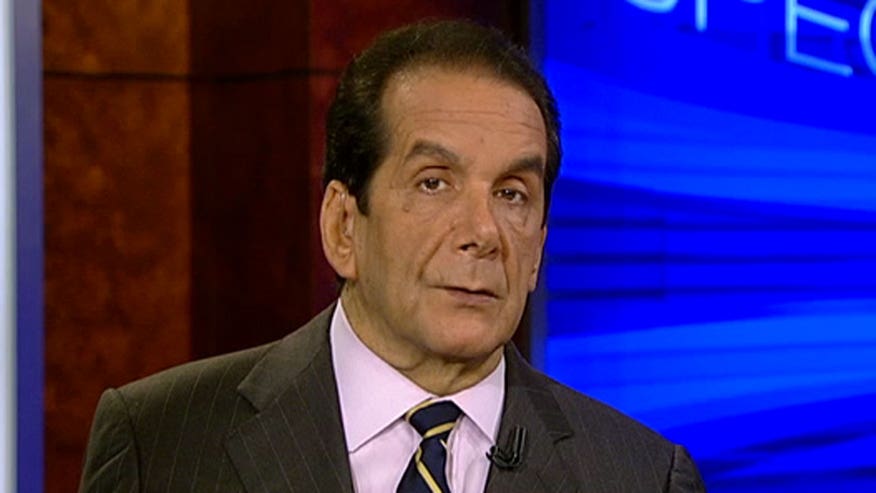 Charles Krauthammer said Monday on "Special Report with Bret Baier" that Hillary Clinton's denial that she was asking a top aide at the State Department to send classified material to her unsecured private email account in a 2011 email, is "cynicism."
"I'm not sure I believe it's denial, I think it's worse. I think it's cynicism," the syndicated columnist and Fox News contributor said. "Look at the logic of what she said, 'I asked him to do this,' but she says, 'it didn't happen,' well that's irrelevant. 'It wouldn't have happened.' Well, why wouldn't it have happened? You asked him to do it. 'It wouldn't have happened because that's not how I do things,' but she just did it. That was the instruction she gave."
"If this is completely innocent and routine, why would you scrub the heading?" Krauthammer added. "I think she knows this is a real vulnerability. In the end, it's all about the legality of this, and will there be a criminal referral, and if there isn't, her nomination is not in jeopardy."