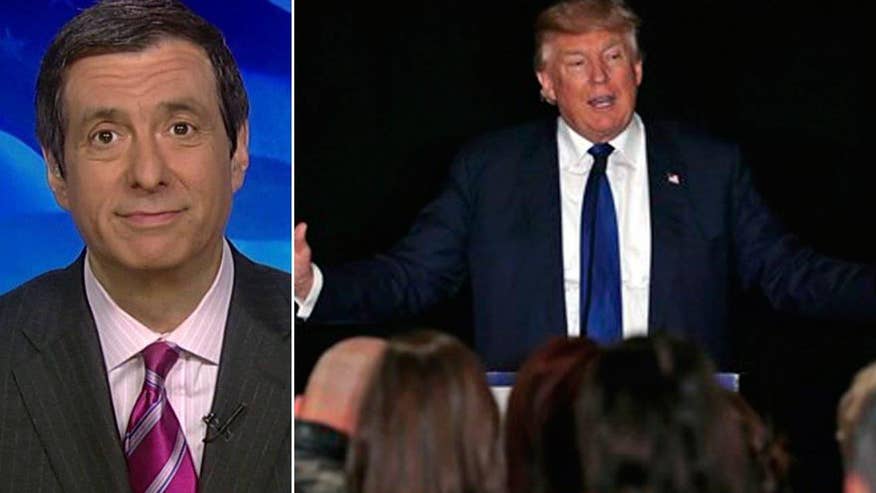 Donald Trump went on the offensive Saturday attacking Chief Justice John Roberts' record on the Supreme Court telling supporters he's "so disappointing".
During a town hall in Aiken, S.C., the Republican front-runner gave his take on Roberts backing the 6-3 decision in King vs. Burwell earlier this year, which kept subsidies nationwide setup under the Affordable Care act, better known as ObamaCare, in place.
"ObamaCare is going down with or without Justice Roberts, if you know what I mean," he explained. "I will tell you this: Justice Roberts really let us down. He really let us down."
Trump added, "I think he did that because he wanted to be popular within the [D.C.] beltway or something because he did it the first time and should have never done it and that would have killed it." The New York real estate magnate was speaking to Roberts' 2012 decision to support upholding the health care law's individual mandate.
While the businessman said he respects Roberts as a "great legal scholar," the chief justice "knows it better than any of us— there was no legal reason," to support the law in either case.
Other Republican White House hopefuls have echoed similar thoughts on the Supreme Court's recent rulings.
After the 2015 decision, Florida Sen. Marco Rubio said the court was full of "activist judges". Texas Sen. Ted Cruz went even further in September saying it was a "mistake" to place Roberts on the high court.
Trump did throw his support behind at least one current justice. "Clarence Thomas, we should give him credit, he has been so consistent. He has been very, very strong."
When pressed on the type of judges he'd appoint if elected, Trump told the crowd he would "want strongly conservative people and great scholars, legal scholars, people who follow and admire and respect our Constitution."
Chris Snyder is a producer for Fox News based in New York. Follow him on twitter: @ChrisSnyderFox.