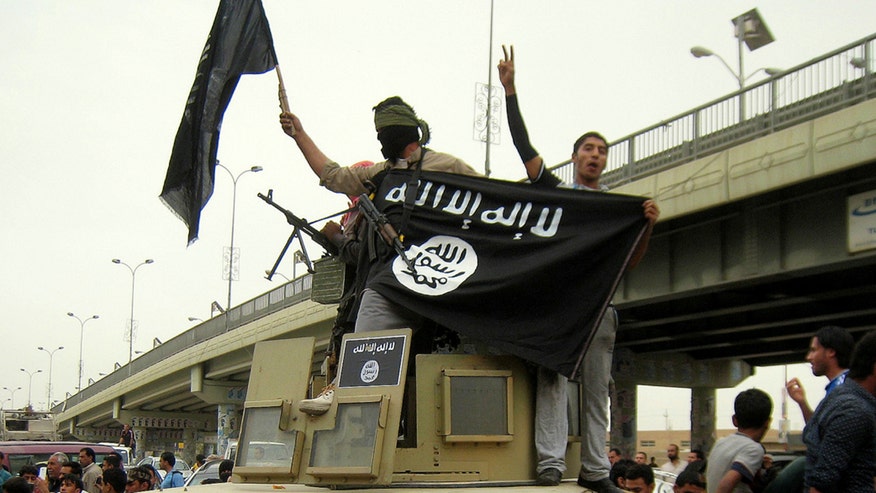 The U.S. intelligence community is scouring its own data to see if any warning signs were missed in the lead-up to Friday's deadly terror attacks in Paris, though top U.S. and French officials argued Monday that intelligence lapses were not to blame.
President Obama said Monday that "threat streams" received before the attack included no "specific mentions" of the deadly strikes.
"There were no specific mentions of this particular attack that would give us a sense of something that we could provide French authorities," said the president, three days after 129 people were killed in the attacks, for which the Islamic State terror group has claimed responsibility.
His remarks, at an international summit in Turkey, follow French officials giving a similar response to questions about an Iraqi intelligence warning to the U.S.-led coalition fighting the Islamic State.
The apparent warning from the Iraqi government pertained to an imminent assault by the terror group and came one day before the Friday evening attacks. It warned that Abu Bakr al-Baghdadi, the group's leader, had ordered supporters to use guns and bombs and take hostages in coalition countries, as well as Iran and Russia.
A France security official said in response that French intelligence teams get such non-specific communication "all the time" and "every day."
Fox News has learned that the U.S. intelligence community, though, is doing a review of their "holdings," going back through their data to see if anything was missed. Fox News also learned over the weekend about so-called "chatter" roughly 72 hours before the Paris attacks involving ISIS-linked accounts that showed such images as weapons and the Eiffel tower.
French officials apparently failed to capitalize on at least some information concerning the attacks.
Hours after the synchronized attacks, French police questioned and released 26-year-old Salah Abdeslam, the suspect who is now the focus of an international manhunt.
Abdeslam was one of three men in a getaway car, headed for France's border with Belgium, when police pulled them over after daybreak Saturday. The French president had already announced new border controls to prevent the perpetrators from escaping. Hours had passed since investigators identified Abdeslam as the renter of a Volkswagen Polo that carried hostage-takers to the Paris theater where almost three-quarters of the 129 victims were killed.
It's not clear why the local French police didn't take Abdeslam into custody. They checked his identification, but it's not known whether they had been informed of his apparent connection to the attacks.
"It was a simple check. There was no lookout notice at the time of the traffic stop," a French police official said.
Asked whether Abdeslam's name had been shared over police networks by then, the official simply said: "I have no explanation."
It may not have been the only missed opportunity before and after France's deadliest extremist attack since World War II.
In addition to giving the dispatch to French authorities, Iraqi intelligence officers said they also shared specific details before the attack about the possible masterminds and them being trained in Syria.
Also, Omar Ismail Mostefai, one of the suicide bombers in the Paris attacks, reportedly had a long record of petty-crime arrests and was identified in 2010 as a target for "radicalization." However, he was never in prison or implicated in a terror plot.
German officials on Thursday appeared to have stopped another attacker on the way to France. They reportedly stopped a 51-year-old Montenegrin man carrying several handguns, ammunition, grenades, eight assault rifles and 200 grams of TNT. However, they evidently did not alert other authorities.
In addition, an FBI team is going to Paris to review how the attackers communicated.
The agents will focus on the terror suspects' smart phones and computers and whether they used encrypted communications, met in person or used alternate methods including gaming consoles, which terrorists and others use to communicate without being detected by law enforcement.
Fox News' Catherine Herridge and The Associated Press contributed to this report.