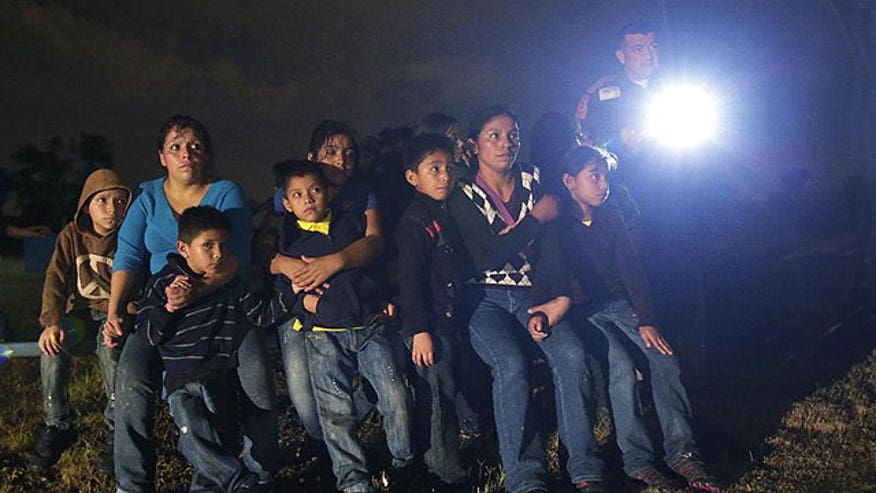 Las Vegas – Speaking at the largest annual U.S. forum for Latino political officials, Sen. Bernie Sanders, a Vermont Democrat running for president, called for tuition-free public colleges, a path to legal status for undocumented immigrants, and a higher national minimum wage.
Sanders was often met with applause by the audience at the National Association of Latino Elected and Appointed Officials convention, NALEO, which is being held in Las Vegas.
Sanders said that he favors legislation that would enable undocumented immigrants to legalize their status.
"It's not fair to me that millions of people in this country are working extremely hard but are living in the shadows, and that has got to end," Sanders said.
He criticized lawmakers who say they will not consider any kind of leniency for undocumented immigrants already in the United States until the border is secure.
"I oppose tying immigration reform to the building of a border fence," Sanders said.
Sanders said the food and agriculture industry would be critically harmed if there was a mass deportation.
"Undocumented workers come to the United States to escape economic hardship and economic persecution. Undocumented workers looking for economic opportunities come to the United States because there are no jobs from where they are coming, and there are jobs here."
Sanders said that the United States must bear some responsibility for problems in Latin America that prompt people to come here.
"U.S. policy in Latin America has too often made difficult economic and political problems even worse," he said, citing as one example the North American Free Trade Agreement (NAFTA) between the U.S., Canada, and Mexico.
On Thursday, presidential hopeful Hillary Clinton spoke at the same conference, vowing to do everything "under the law" to pass comprehensive reform, while also calling for action on gun control following the horrific church shooting in Charleston, S.C.
The day before, GOP presidential candidate Ben Carson, a retired neurosurgeon, also spoke at NALEO — he is the only Republican candidate who accepted an invitation to speak at the conference.
Carson, a conservative, said that people can succeed if they understand that they can shape their own destiny and he denounced efforts to create divisions based on such things as gender and race.
On immigration, he said he supports completely sealing all U.S. borders to keep out people who pose a threat to national security.
Another Democrat who has entered the presidential race, former Maryland Gov. Martin O'Malley, declined NALEO's invitation to be at the convention, citing a scheduling conflict, organizers said.
Like us on Facebook
Follow us on Twitter & Instagram
Matt Finn is a Fox News correspondent based in the Chicago bureau. Follow him on Twitter: @MattFinnFNC