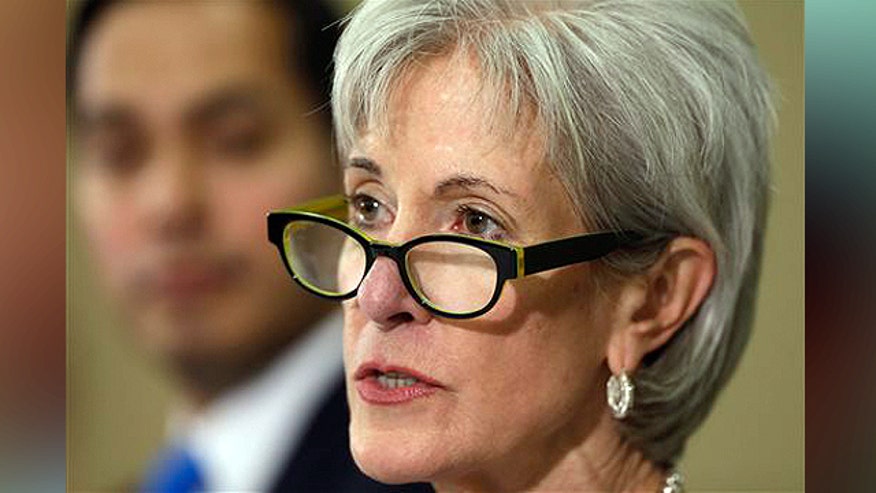 Politicians, operatives, White House officials, members of Congress—along with some snark artists—are debating, attacking, defending and kibitzing around the clock on Twitter. It's a nonstop forum that is helping shape the political conversation. In this daily feature, @laurenashburn will pick some of the best – and worst – political tweets you may have missed.
Conservatives have long led the attacks on the failed launch of HealthCare.gov. Now traditional pro-Obamians – are jumping on the bandwagon.
The web is filled with outrage from members of Congress and liberal pundits over the bungled project, and now gossip maven Bonnie Fuller, president and editor-in-chief of HollywoodLife.com (who once compared the Obamas to the Kennedys), is diving in:
"#Obamacare: what's with Kathleen Sibelius! Y wouldn't she review more than 1 bid for website build + make sure it worked?"
"#Obamacare website: company that got $93m contract 2 build website, as only company considered- if true, outrageous!"
She has a point.
And while we're on the #Obamacare hate-wagon, here's an indictment from the not-so-pro-Obama Weekly Standard writer Steve Hayes. He reveals it seems the botched launch could have been predicted, but wasn't a story the mainstream media picked up on until the post-Oct. 1 launch.
"The idea that the exchange/data problems surprised HHS higher-ups and the WH is absurd. It was obvious even to outsiders months ago."
"'The exchange roll-out has reached the point of administrative collapse' - Jim Capretta in TWS...4 months ago."
On @MediaBuzzFNC Sunday we weighed in on why the media are just now turning to analyzing what happened.
And while Twitter can be a good source of information, the all-chick panel of @kirstenpowers10 and @RealAmyHolmes -- and me @laurenashburn-- talked about how we H-A-T-E the anti-female vitriol that's spewed on Twitter.
President Obama tends to use his @barackobama account for political purposes – not personal. Hence Sunday's tweet pushing what he'd like to see as Topic A in the news.
"The Senate passed bipartisan immigration reform more than 100 days ago. Let's get this done. #ActOnReform pic.twitter.com/TMMhuKFQw6"
Arch enemy Republican Texas Sen. Ted Cruz, on the other hand, took the weekend off and set his aperture sights a bit higher.
"A successful hunt on opening day of pheasant season in Iowa. Thanks to Congressman @SteveKingIA for the invite! pic.twitter.com/dlH6Dt11JW"
Finally, from the 'Don't Cross Hillary' files (a lesson Bill Clinton learned the hard way) we have this confession tweeted Saturday from Mr. Hillary himself.
"Happy birthday to my brilliant & extraordinary wife @hillaryclinton. I know you hate surprises so I'll tell you now, I didn't plan a party."
Sounds like a good move.
If you'd like to recommend your favorite political Twitter picks, email Lauren Ashburn laurenashburnFNC@yahoo.com or send her a tweet @laurenashburn with the hashtag #TwitterTalk.
Lauren Ashburn joined the network in 2013 and currently serves as a Washington-based contributor for FOX News Channel (FNC). On MediaBuzz with Howard Kurtz, Ashburn contributes commentary on the state of the news media shaping current events, their role in politics, cultures, business, and tech. Click here for more information on Lauren Ashburn.