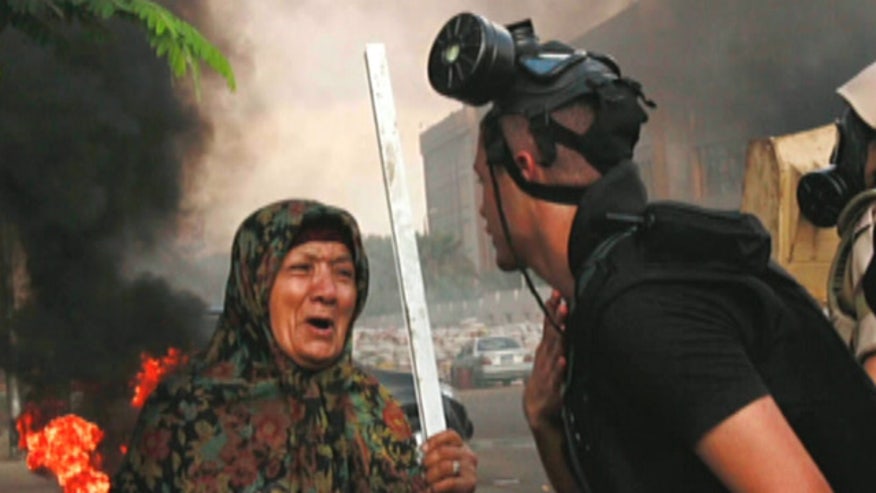 President Obama announced Thursday that the U.S. has canceled an upcoming joint military exercise with Egypt, amid concern over the violent clashes between the military-backed government and supporters of the Muslim Brotherhood.
The president, speaking from Martha's Vineyard where he is on vacation with his family, said the U.S. "strongly condemns" the crackdown by the interim government on supporters of ousted president Mohammed Morsi.
"We deplore violence against civilians," Obama said. "We oppose the use of martial law."
The president said the U.S. informed the interim government on Thursday morning that the planned joint military exercises, known as Bright Star, would be canceled.
The biannual exercise was scheduled for next month.
"The Egyptian people deserve better than what we've seen over the last several days," Obama said.
More than 500 people have been killed in the clashes, in the largest outbreak of violence since Hosni Mubarak was pushed from power at the dawn of the Arab Spring.
The Obama administration has claimed to not be taking sides in the ongoing conflict. After Morsi was pushed from power, the administration would not label the ouster a "coup" -- out of concern that doing so would legally obligate the U.S. government to halt aid to the country.
Yet America's influence in Egypt appears to be faltering, with the interim government not listening to recent U.S. appeals for calm.
Obama noted Thursday that both sides have criticized the U.S. for its policy toward Egypt. He stressed that the U.S. will not "take sides" in the conflict, and said blaming the U.S. will not help bring stability to the country.