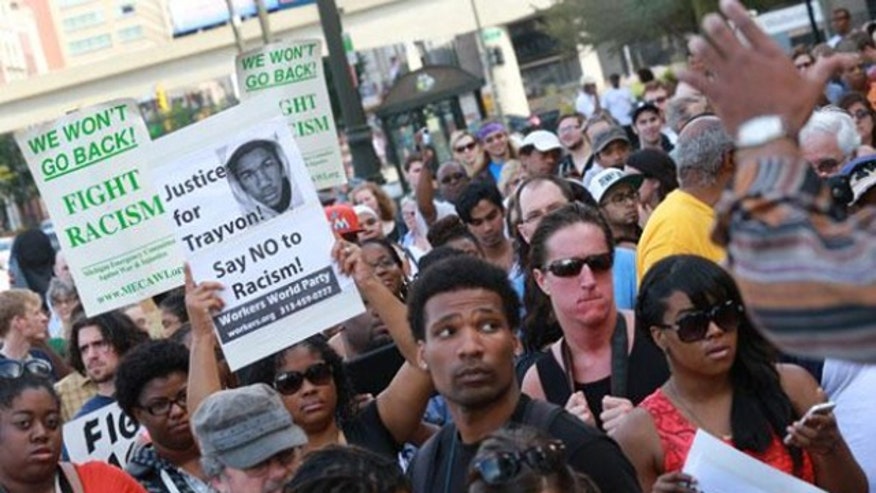 Members of the Congressional Black Caucus appear undecided so far on whether to support a call for a boycott of Florida over the Trayvon Martin case, with Maryland Rep. Donna Edwards saying Sunday such a move could be "devastating" to some communities in the state.
Edwards, a Democrat, told "Fox News Sunday" that she has yet to fully examine the call to boycott, as proposed by civil rights leader the Rev. Jesse Jackson.
Jackson said after a Florida jury found neighborhood watch volunteer George Zimmerman not guilty July 13 of all charges in the fatal 2012 shooting of Martin, a black teenager, that his Rainbow PUSH Coalition would consider a boycott on Florida, which he characterized as a "kind of apartheid state."
Edwards said that "to her knowledge" the caucus has yet to formally discuss the issues and express concern about a statewide boycott.
"The impact on some communities could be devastating," she said.
Her comments follows three other caucus members -- Democratic Reps. Lacy Clay, Bennie Thompson and Barbara Lee – reportedly saying they would support such a boycott.
"That's probably the best strategy because people understand dollars and cents," Clay, D-Mo., said Friday, according to The Hill newspaper. "And they understand if there's a significant drop off in revenues -- at conventions, at Disney World and Universal Studios -- that will get the attention of the powerful."
Their remarks were just part of the ongoing and wide-ranging discussions about race and equal justice since the fatal shooting, particularly after President Obama talked Friday about the verdict, his own experiences growing up black and what Americans could do about changing state gun laws on self-defense.
Ohio Democratic Rep. Marcia Fudge, the Black Caucus chairwoman, suggested the Martin case should be a call for "a broader discussion" on "how we are treating poor and minority people in this country."
"We are being attacked from so many sides that you have to at some point decide where you can have the most impact," she said on NBC's "Meet the Press."