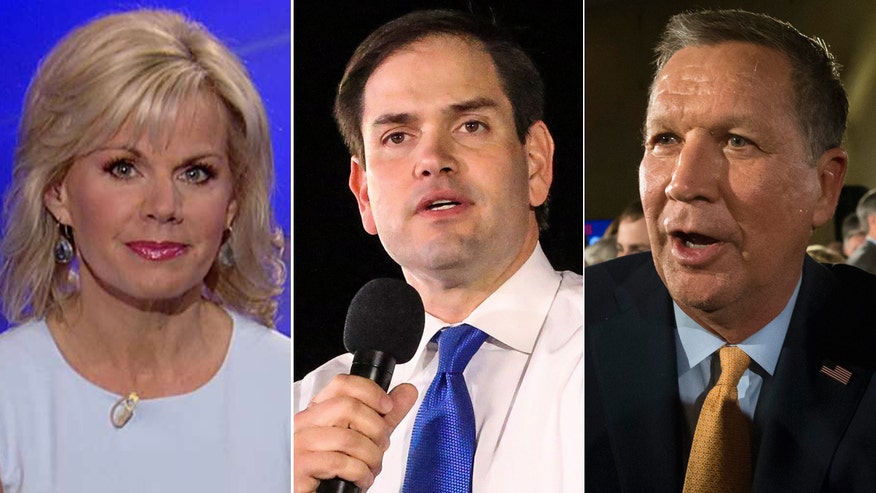 We've always said on 'The Real Story' that politics change on a dime, and boy do they. Just a few weeks ago, there were calls for Ted Cruz to drop out of the race and join Marco Rubio for a united ticket, but now the calls are going the opposite way -- for Rubio to drop out and join forces with Cruz.
A candidate only has a path forward on the GOP side if they can realistically see reaching the magic number of 1237 delegates, and right now it appears Cruz may be the only one who can accomplish it besides Donald Trump.
Add to it -- these hypothetical head to head match ups. Cruz beats Trump 57 percent to 40 percent. So does Kasich. Rubio also beats Trump -- but by a lesser margin, 56 percent to 43 percent.
Over the next few days the big question will be whether Rubio or Kasich will make a move before their home states of Florida and Ohio next Tuesday. Remember Donald Trump wins the nomination if he wins both of those states, but chances Rubio or Kasich falls on the sword to help Cruz? I just don't see it happening.