It's a report we have been waiting for. Two years in the making. Now, the Senate Finance Committee has released its findings after conducting an investigation into the unconstitutional IRS targeting of grassroots conservative organizations applying for tax-exempt status.
The findings of the bipartisan report: gross mismanagement at the IRS – including by former top IRS official Lois Lerner – during the targeting scandal. But more than that, the evidence shows partisan political animus resulted in the unwarranted targeting of conservative groups because of their political beliefs.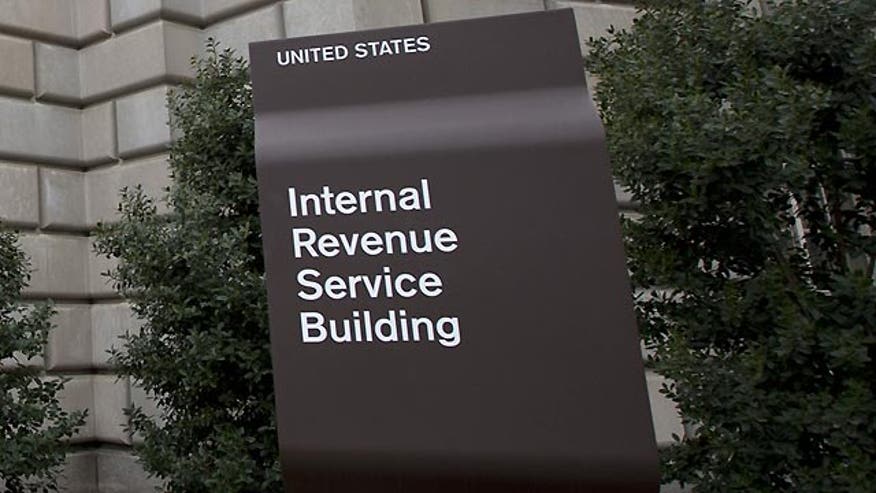 "This bipartisan investigation shows gross mismanagement at the highest levels of the IRS and confirms an unacceptable truth: that the IRS is prone to abuse," said Sen. Orrin Hatch (R-UT), the Chairman of the Senate Finance Committee. "The Committee found evidence that the administration's political agenda guided the IRS's actions with respect to their treatment of conservative groups. Personal politics of IRS employees, such as Lois Lerner, also impacted how the IRS conducted its business. American taxpayers should expect more from the IRS and deserve an IRS that lives up to its mission statement of administering the tax laws fairly and impartially – regardless of political affiliation."
Sen. Hatch is absolutely correct.
This report confirms what we knew all along. The IRS systematically targeted conservative groups, subjected them to extreme delays, and unconstitutionally demanded they answer burdensome and intrusive questions.
This report confirms what we knew all along. The IRS systematically targeted conservative groups, subjected them to extreme delays, and unconstitutionally demanded they answer burdensome and intrusive questions.
Here are some of the key findings in the report:
· "[T]he IRS systemically selected Tea Party and other conservative organizations for heightened scrutiny, in a manner wholly different from how the IRS processed applications submitted by left-leaning and nonpartisan organizations."
· "[O]ur investigation revealed an environment within the IRS where the political bias of individual employees like Lois Lerner can, and sometimes does, influence decisions."
· "[T]he IRS has shown a pattern of continually misleading Congress about its handling of applications submitted by Tea Party organizations."
· "[S]oon after the Obama Administration began a concerted effort to constrain spending on political speech, the IRS and other executive agencies began scrutinizing conservative organizations that had, or sought, tax-exempt status."
· "[T]he IRS harmed the Committee's investigation by failing to properly preserve a significant portion of Lois Lerner's email, resulting in its loss, and then concealing that loss from the Committee for months."
Of course, none of this is surprising to us. We have been reporting on this for years as we continue to challenge the IRS in federal court on behalf of dozens of conservative organizations that were unlawfully targeted.
The new report is replete with evidence of bureaucratic incompetence, partisan political animus, and willful delays and deception of Congress.
While the bipartisan report makes a number of important recommendations, such as simply following the laws and regulations as they are currently written, this is not enough to ensure justice and integrity moving forward.
Just last week, I told the Oversight Subcommittee of the Senate Committee on the Judiciary that while Congressional investigations into the IRS targeting scheme are vital, the Obama Administration's Department of Justice (DOJ) has proven complicit in the targeting of conservative groups.
That is why I testified that there is an immediate need for an appointment of a Special Counsel who would act independently of the DOJ, not subject to its appointed political leadership. That is something we have advocated for some time now.
We will remain vigilant in court and before Congress until there is justice for those Americans who were targeted and accountability for the IRS that has abused its power and targeted everyday Americans.
Jay Sekulow is Chief Counsel of the American Center for Law and Justice (ACLJ), which focuses on constitutional law. He's a New York Times bestselling author. Jay's latest book – "Unholy Alliance: The Agenda Iran, Russia, and Jihadists Share for Conquering the World" – is available now. He hosts "Jay Sekulow Live"-- a daily radio show which is broadcast on more than 850 stations nationwide as well as Sirius/XM satellite radio. Follow him on Twitter @JaySekulow.