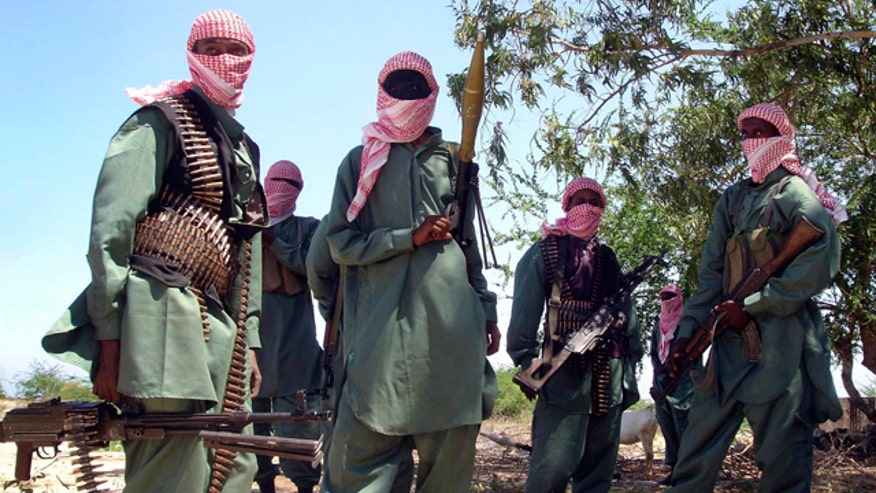 Editor's note: The following commentary originally appeared on NewsBusters.org. It is used with permission.
Dare a top newspaper journalist to play connect-the-dots and chances are he'll fail miserably – at least with drawing the line between Islam and terrorism.
In Nairobi, Kenya last weekend, Islamist militants took over a high-end shopping mall and began executing non-Muslims. In Pakistan, Islamist suicide bombers detonated at a Christian Church on Sunday.
Yet on Monday, September 23, 90 percent of the top ten (via circulation numbers) daily newspapers' headlines in the United States censored the words "Islam" and Muslim" from Nairobi and Pakistan reports. One – the New York Daily News – didn't even have a headline for the latest Islamic terrorist attacks. That's journalism at its finest.
The Wall Street Journal's (WSJ) headline by Heidi Vogt announced that "Assault on Mall Stuns Kenya" and called the act a "terrorist attack" by "armed militants." In a small reference to the Pakistan Christian fatalities, the newspaper credited a group linked with the "Pakistan Taliban."
As the second most popular newspaper after the WSJ, proclaimed "Carnage In Mall Shows Resilience of Terror Group" for an article by Nicholas Kulish, Mark Mazzetti and Eric Schmitt. In fact, on the front page the Times used every description but the Islamic connection to describe the aggressors: "the ferocious armed political movement known as the Shabab" – with ties to Al Qaeda and Boko Haram.
Only USA Today (number three in circulation) broke Islam silence with a headline admitting, "Islamists kill dozens in Kenya and Pakistan" (under an even larger headline: "Two New Terror Attacks"). Jim Michaels and William W. Welch's story detailed how "Islamic extremists unleashed bloody attacks."
For Pakistan, the reporters called Sunday's two suicide bombers assault "the deadliest-ever attack against the nation's Christian minority" and included a picture with a caption describing, "a relative of victims of the Christian church bombings."
The New York Post's front page read "BLOODY RAID" and "Kenyan soldiers storm mall, save most hostages. Its Sunday cover showed a woman running with a baby above the words "Terror massacre in Kenya." Only inside the piece were the assailants described as "Islamist attackers" related to "Somalia's Al Qaeda-linked Shebab insurgents."
The Chicago Sun-Times's website broadcast "2 Militants Killed in Mall Attack: Kenya Minister" by Associated Press' Jason Straziuso and Tom Odula. Inside the piece, the reporters noted that "two Islamic extremists were killed."
The Washington Post's front page read "Kenyan Forces Move Into Mall, Rescue Many" for a piece by Sudarsan Raghavan and Greg Miller. The story below noted "Islamist militants" connected to al-Shabab militia and Al Qaeda. For Pakistan, The Washington Post blamed "suicide bombers" for murdering "scores outside a Christian church."
The rest of newspapers unabashedly blacked out Islamic ties in reports. The Los Angeles Times's front page to "Kenya Fights Terrorists in Mall Siege," by Nicholas Soi and Robyn Dixon, charged "Somali militants." The Denver Post's front page, for "Kenya Moves to End Siege at Mall" by The Washington Post's Sudarsan Raghavan, faulted "heavily armed assailants" for Nairobi and "bombers" for Pakistan. Chicago Tribune's front, entitled, "Security Forces Launch Assault to End Mall Standoff," cited "Somali militants."
Last and least, the New York Daily News offered nada on the front page to the attacks. The publication deemed the Emmys and baseball news more worthy.
Katie Yoder is a staff writer for the Media Research Center's Culture and Media Institute where she is a Joe and Betty Anderlik Fellow. Follow her on Twitter@k_yoder.