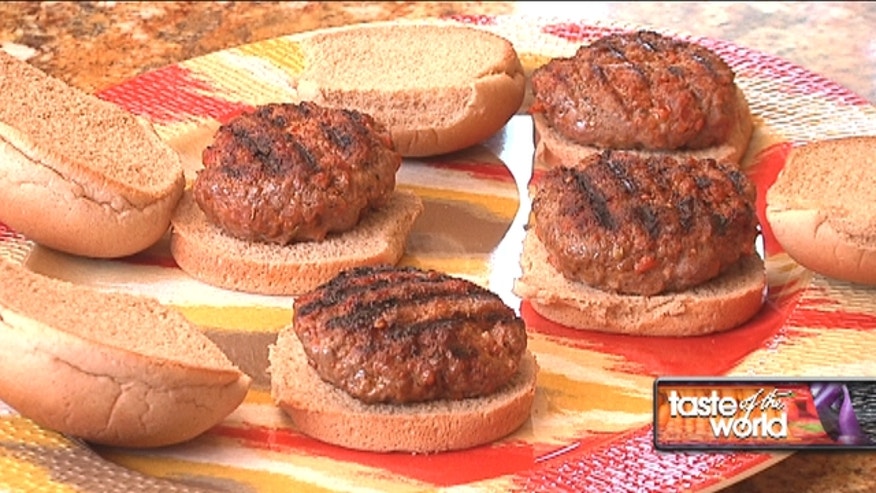 Ingredients
•2 lbs beef
•7 ounces uncooked chorizo, finely chopped
•½ tsp salt
•1 tsp oregano
•¼ tsp pepper
•¾ tsp cumin
•½ tsp onion powder
•1 tablespoon tomato paste
•2 cloves garlic, minced
•1 tablespoon green olives, finely chopped
•1 tablespoon Worcestershire sauce
•8 whole wheat buns
Directions
1. Combine ground beef and chorizo
2. Sprinkle meat mixture with oregano, cumin, onion powder, salt and pepper and lightly combine.
3. Then add tomato paste, garlic, green olives and Worcestershire sauce. Mix again.
4. Divide meat mixture into eight even sections.
5. Shape each section into patties.
6. Grill for about 6 minutes on each side.
7. Place in buns and serve with a tangy barbecue sauce.
Makes 8 burgers
Elizabeth Carrion, a Dominican, co-founded Mi Cocina, a New Jersey-based catering service that also offers cooking classes, with her sister, Ana Martinez. Follow her on Twitter: @micocinalatina and visit her website micocina-latina.com.
Follow us on twitter.com/foxnewslatino
Like us at facebook.com/foxnewslatino