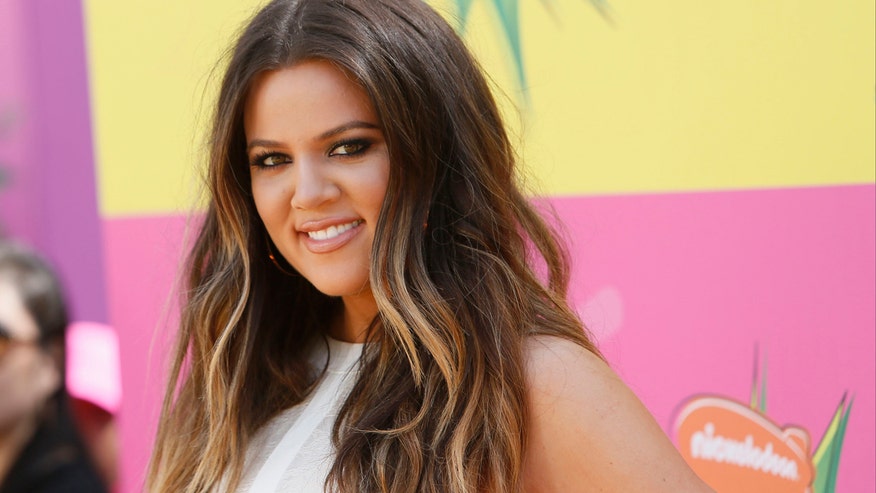 A lot of celebrities endorse different health and weight loss products. Sometimes they work, and sometimes they don't.
We got this question from a viewer:
Dear Dr. Manny,
I'm a big fan of Khloe Kardashian and read on her website that she recommends vitamin E to improve vaginal health. Is there any truth to this?
Thanks,
Sloane
Vitamin E is an antioxidant that helps protect cells from damage caused by free radicals, which can form naturally in the body in many normal cellular processes. However, harmful UV rays, pollution, radiation and smoking can increase the number of free radicals to potentially dangerous levels. When it comes to your skin, free radicals can hurt collagen production, and cause skin dryness, fine lines and wrinkles.
The 32-year-old "Keeping Up With the Kardashians" star recommended vitamin E on her website: "No joke: vitamin E may strengthen vaginal lining!!! Moisturize your labia and vagina with vitamin E oil to combat dryness and soothe irritation."
Although several studies conclude that vitamin E is good for your skin and nutrition, not all experts agree that it can boost your vaginal strength.
"You certainly can use vitamin E oil in your vagina or in the vulvar area as a moisturizer, but you don't need to unless you have a problem with vaginal dryness— and most women who are not menopausal don't," Dr. Donnica Moore, president of Sapphire Women's Health Group, a multimedia women's health education firm, told FoxNews.com. Moore graduated with a medical degree from the State University of New York at Buffalo School of Medicine, and completed her residency training in obstetrics and gynecology at Temple University Hospital and in family medicine at Memorial Hospital of Burlington County, New Jersey.
Moore advised women who suffer from vaginal dryness and often experience painful sex to speak to their physician to determine the best form of treatment. To date, there are no medical studies that conclude vitamin E taken orally or topically in an oil form can strengthen or improve vaginal health.
"Vitamin E oil hasn't been studied in any scientific of medical studies, so we don't know if it has any preventative benefits or long-term benefits. But it probably has no benefit in terms of vaginal strength," Moore said. "Your vaginal strength comes from the pelvic floor muscles, not from the lining of the vagina. Pelvic floor muscles can only be strengthened by women's physical therapy or Kegel exercises, ideally started at a pretty young age."
Some prescription-only estrogen preparations or non-estrogen ospemifene (Osphena) therapy, can also improve vaginal tissue for most women, Moore added.
Using vitamin E oil on the sensitive vagina tissue may lead to other unwanted side effects.
"Vitamin E oil may also cause irritation or dermatitis and may cause breakdown of latex condoms, so I prefer that women who need it use a silicone-based lubricant instead," Moore said. "[But] if you are going to use it, use it in a very small area as a test first."
Do you have a health question for Dr. Manny? Please tweet it to @drmannyonFOX