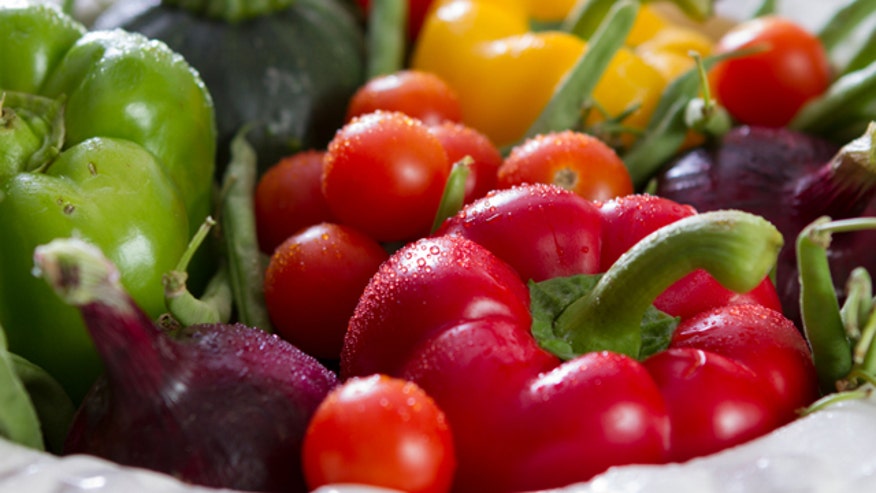 Search #Whole30 on Instagram or Twitter and you'll find millions of food pictures and recipes, and dramatic before and after photos.
The 30-day challenge has been known to help participants shed major pounds, but creators Dallas and Melissa Hartwig insist it's more of a lifestyle than a diet.
"The Whole30 program is a nutritional reset. It's an opportunity to learn about how food effects your body so that you know going forward for you personally," Dallas, a physical therapist and co-author of "The Whole30: A 30-Day Guide to Total Health and Food Freedom" told FoxNews.com. "It's really using food as kind of a way to restore a good, normal baseline for your body — sort of get you back to your basic health without the inputs of unhealthy choices on a day-to-day basis."
The Hartwigs came up with the idea when Dallas suffered a shoulder injury that just wouldn't heal.
"When he changed his diet based on the scientific research he was reading, he saw a dramatic improvement," said Melissa, a certified sports nutritionist and co-author of "The Whole30: A 30-Day Guide to Total Health and Food Freedom." So he talked to me about it and we decided to do this 30-day experiment about 6 years ago – we did what was the first Whole 30 – and had such a dramatic transformation that we wanted to share it with people who read our blog."
In recent years, more and more experts have begun touting the health benefits of eating whole foods in part because they retain their fiber, as well as phytochemicals and nutrients, which are often removed in their processed counterparts.
"People experience benefits that they may not associate with just changing their diet – so obviously things like energy and weight loss, but we're talking about things like better sleep, improved focus, mood improvements – and then any number of medical conditions; things like the reversal of Type 2 diabetes, and improvements in cholesterol or high blood pressure, chronic pain, chronic fatigue," Melissa said. "All of those things are really closely connected with the food that you're eating."
The Hartwigs said the 30-day program helps participants learn about their bodies so they are able to make educated decisions about what they eat based on their physiological response to different foods.
"For 30 days, you'll be eliminating foods that the scientific literature and our clinical experience have shown to be commonly problematic with things like cravings, digestion, your metabolism and your immune system," Melissa said. "At the end of the 30 days, you then reintroduce those foods very carefully, one at a time, so you can evaluate the impact on your health."
During the challenge, participants are instructed to remove all traces of grains, dairy, sugar and legumes from their diets. When it's over, participants are encouraged to slowly reintroduce foods into their diets to figure out which ones are contributing to what ails them.
And while there is no harsh exercise regimen and no stepping on scale for the duration of the program, like any challenge, the big payoff comes after some hard work.
"People do say it's hard, and I think it's hard a sense that it's very different than what we've done for most of our lives and changing habits is hard," Dallas said. "So that's one of the reasons we really build in so much behavior modification and we've done so much with habit research to make the program such that anyone can do it."
The Whole30 began to take off on social media after the Hartwigs published their first book, the New York Times bestseller, "It Starts With Food." Now their Instagram account reposts testimonials from stay-at-home moms, corporate executives, celebrities and everyone in between.
"People love taking photos of their food, sharing recipes with others, talking about their Whole30 experience, getting support from our community, I think it really helps to show people that this is more of a lifestyle and not a diet," Melissa said. "The support that our community provides really helps people stay accountable, and helps them succeed with the program."
"One of the things that we also talk about is that this is not a restrictive diet – count your calories, count your carbs, limit your fat – this is a eat as much nutritious food as you can at any given meal," Dallas added. "It's based on nutritious meats, seafood, eggs, vegetables, fruits, healthy, natural fats. So you're not restricting what you're actually eating."
For more information, visit Whole30.com.