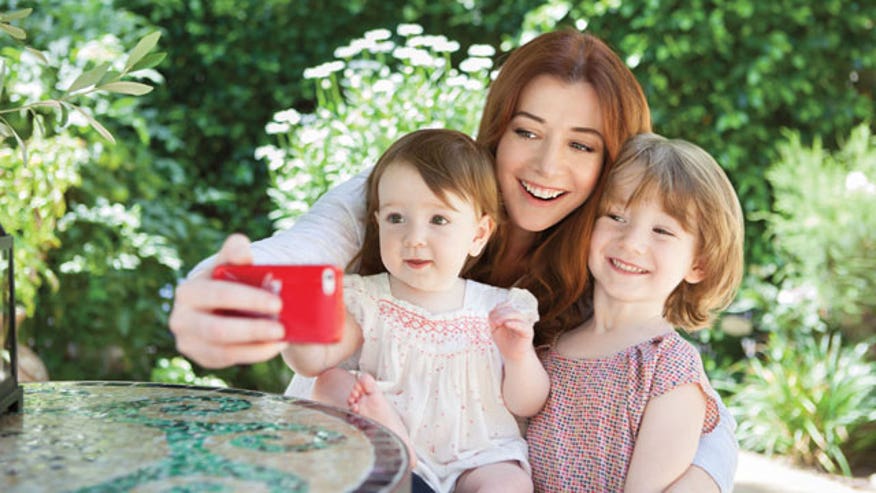 As a mother of two, actress Alyson Hannigan knows when her children aren't feeling well – and she also knows there's nothing better than the sight of a child's smile after he's cured.
It was that 'feel better smile,' seen in her own children, that inspired Hannigan to team up with Tylenol's 'Smiling It Forward' campaign, which benefits the Children's Health Fund.
"This is such an easy fit for me," Hannigan said. "As soon as that smile comes back you know that, 'We're okay again, we're going to be okay.'"
The Children's Health Fund is best known for its mobile medical clinics that provide health care services to underprivileged children throughout the country.
"Too many children unfortunately don't have access to health care, and in some communities, they just can't get there," Dr. Tanya Altmann, a pediatrician working on the campaign, said. "So with the mobile health units, it can actually bring health care to a community, provide flu vaccines this time of year, which is so important for children, do well-child checkups before school starts, and also help these children when they're not smiling and feeling well, to help them feel better again, and start smiling again."
Tylenol has promised to donate $1 to the Children's Health Fund for every smile-worthy photo shared on their web page, SmilingItForward.com.
"You share a smiling photo or just a photo that makes you smile," Hannigan said.
The campaign is striving to raise a total of $100,000 in order to provide doctor's visits for the 85,000 low-income students that rely on services provided by the mobile medical clinics.
People throughout the country can help out by posting their own photos at SmilingItForward.com.