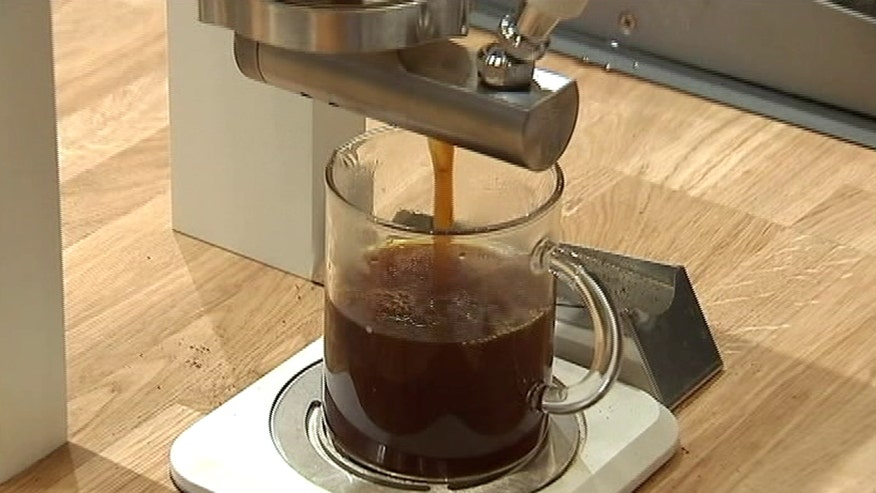 Would you be willing to pay a small surcharge for your morning coffee if it meant you'd be saving the planet?
And no, those fees wouldn't be going to environmental groups — they'd basically be punishment for not utilizing a reusable mug.
A new study from Cardiff University in Wales has found that demand for reusable mugs in the United Kingdom would drastically increase if coffee shops started charging a small fee for disposable paper cups, reports the BBC.
The study also said that, by charging the fee and encouraging greener practices, the coffee industry could prevent up to 300 million disposable coffee cups from littering the trash — per year — in the U.K. alone.
MILLENNIALS ARE SPENDING MORE MONEY ON COFFEE THAN RETIREMENT
"Our results show that, on average, the use of reusable coffee cups could be increased by up to 12.5 percent with a combination of measures," said study author Wouter Poortinga, a professor at the Welsh School of Architecture.
Note that Poortinga referred to "a combination" of measures; the fees alone aren't nearly enough to achieve the aforementioned results.
According to the study, which was carried out on behalf of the Irish coffee chain Bewley's, shop owners would also need to promote "environmental messaging" in their cafes and provide easy access to reusable alternatives. And if those alternatives were free or discounted, compliance levels would increase further, the report suggests.
"While the increases for individual measures were modest, the greatest behavioral change was when the measures were combined," wrote Poortinga.
Poortinga's study also found that a mere discount on reusable mugs was an ineffective incentive for encouraging usage, as there was no increased demand for the mugs unless surcharges were applied to the cups, too.
In other words, people won't buy a reusable mug unless they're being penalized elsewhere, no matter what kind of discount they're getting on a reusable cup.
FOLLOW US ON FACEBOOK FOR MORE FOX LIFESTYLE NEWS
"People are far more sensitive to losses than to gains when making decisions — so if we really want to change a customer's behavior then a charge on a disposable cup is more likely to be effective," wrote Poortinga.
Cardiff's study was mainly concerned with consumers in the U.K., so it's not immediately clear whether their results would hold any (hot) water in other countries.
However, if those same measures were determined to be effective in in the States, it's likely that the U.S. would see similar, if not more significant results: A recent study from Acorns found that the average American spends roughly $1,100 per year on coffee, or around $3 per day.