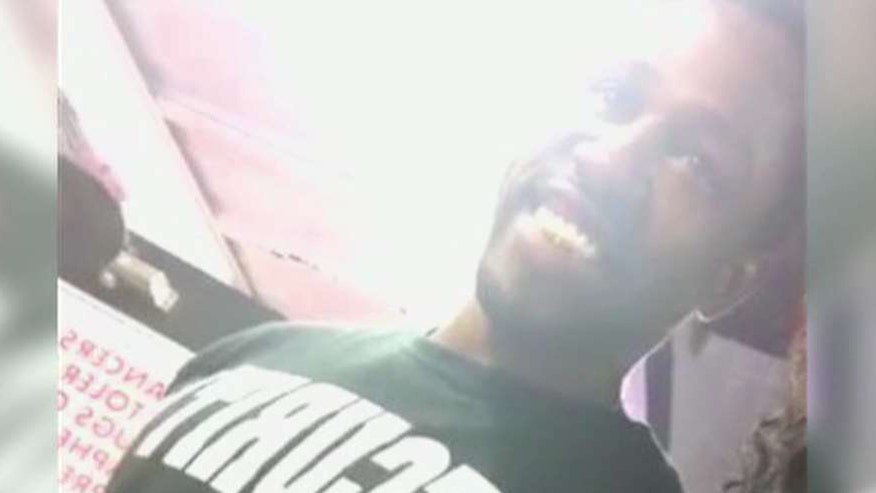 A central Florida Chick-fil-A restaurant is honoring a police officer who died during a manhunt for a suspected cop killer.
Fox 35 Orlando reported Tuesday that Orange County Deputy First Class Norman Lewis was a big fan of the fast food restaurant – so much so that he visited an Orlando location one or twice a week for years.
The staff at this particular location was stunned by Lewis' recent death. He was helping other Florida officers in a manhunt for 41-year-old Markeith Loyd, who police say shot and killed an officer who confronted him outside a Walmart on Monday. Lewis was killed in a crash while responding to the manhunt.
The restaurant decided to create a tribute for Lewis called the "Missing Man Table." Photos show a white cloth on one of the tables in the restaurant with a meal, a Bible and Lewis' picture on top.
"I turned on the TV, and I couldn't believe it. I just started balling," Beth Ivey, a restaurant employee, told Fox 35 Orlando. "I can't believe I won't see him ever again. It doesn't seem real."
Lewis also frequented a gas station in the area and employees said they looked forward to seeing him every week.
Danielle Giaquinto said Lewis would give some of the employees giant bear hugs and huge smiles when he visited the station.
"I still can't even believe it," she added. "I immediately had a panic attack, because everyone knows how close I am to him."
Lewis was a graduate at the University of Central Florida. He played on the school's football team as well.
The manhunt for Loyd is ongoing. Authorities raised the reward for the suspected cop-killer to $100,000 and confirmed the suspect likely has someone helping him stay one step ahead of law enforcement.
The Associated Press contributed to this report.
Click for more from Fox 35 Orlando.