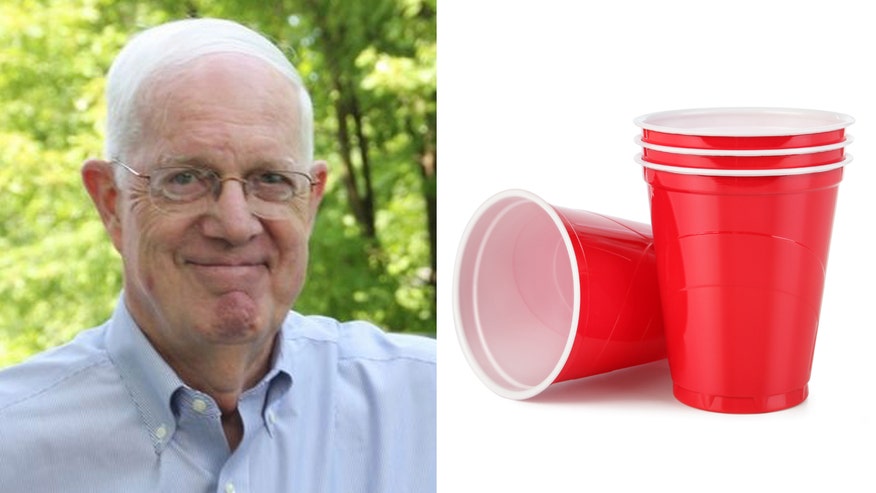 "You're more than just plastic, you're more than amazing, you're more than fantastic," croons Toby Keith in his 2011 hit "Red Solo Cup," a song that Robert Leo Hulseman surely loved.
The inventor of the plastic chalice known as the Red Solo Cup, who lived in both Illinois and Arizona, died on Dec. 21 at age 84, reports People.
A death notice describes the devoted family man and father of 10 as a philanthropist, "an innovator, a hands-on manufacturing expert, and an industry pioneer." After starting at his father's Solo Cup Company at 18, Hulseman worked his way up and is credited with inventing the famous party cup at some point in the 1970s.
He also developed the Traveler Lid, which has been featured at the Museum of Modern Art, notes the Miami Herald. Hulseman—who eventually rose to the position of CEO—is "owed a debt of thanks by virtually every American (and quite a few imbibers overseas) for his now-ubiquitous invention," the Red Solo Cup, with rings marking 1.5 ounces for liquor, 5 ounces for wine, and 12 ounces for beer, observes People.
Before that product was introduced, the Solo Cup Company had mostly focused on cone-shaped paper cups. The precise history is a bit iffy, but "we know we were one of the first to introduce a party cup," a Solo rep told Slate in 2011.
There may be competitors, but the Red Solo Cup remains a staple, with tweaks along the way to provide for better stability during, say, enthusiastic beer-bong matches.
(More on the cup here.)
This article originally appeared on Newser: Man Who Invented Cup Now Used Everywhere Is Dead