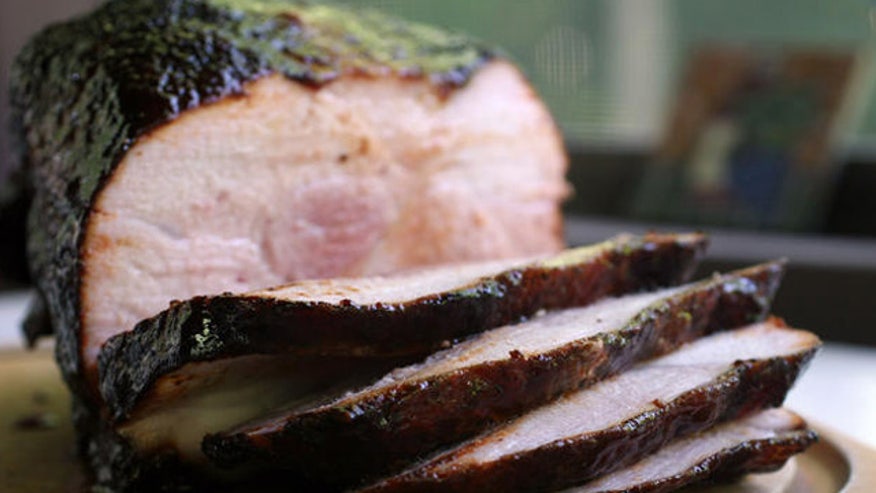 A dating website in Australia is putting a new spin on the meat market.
Do you love burgers, charcuterie and all things mighty and meaty?
Meatyourmatch.com is now helping meat-lovers looking for love. "We know how important it is that your partner meets your emotional, physical and gastronomical needs," says the tongue-in-cheek site intro.
MEAT MASTER MICHAEL SYMON SHARES TOP GRILLING TIPS
The page also promises meat lovers "a safe place to discuss prosciutto, bresaola, fennel salami and give your T-Rex arms a vigorous workout."
Lonely loin lovers interested in using the site are asked to create a profile with information about their favorite meats, flavor preferences and whether they're a "Carnivore" or "Always Carnivore."
So what's the catch?
Meat Your Match is the brainchild of advertising firm McCann Queensland, which created the site to launch Carnivore Club in Australia. The monthly subscription service offers meaty boxes delivered to your door starting at $50 a month.
BLUE APRON INVESTIGATION UNCOVERS SEVERE CODE VIOLATIONS
Although American meat-eaters may not be able to utilize a fake meat dating site, they can still sign up for Carnivore Club's monthly meat deliveries. But Meat Your Match isn't the only dating site catering to variety of appetites.
In 2015, a dating app for bacon lovers – Sizzl – was made available for a limited time via Oscar Mayer. And last December, a dating website geared towards Mickey Mouse fans (seriously) launched in the U.S. MouseMingle.com calls itself "the place to connect people who love Disney and who want that same magic in their relationship."