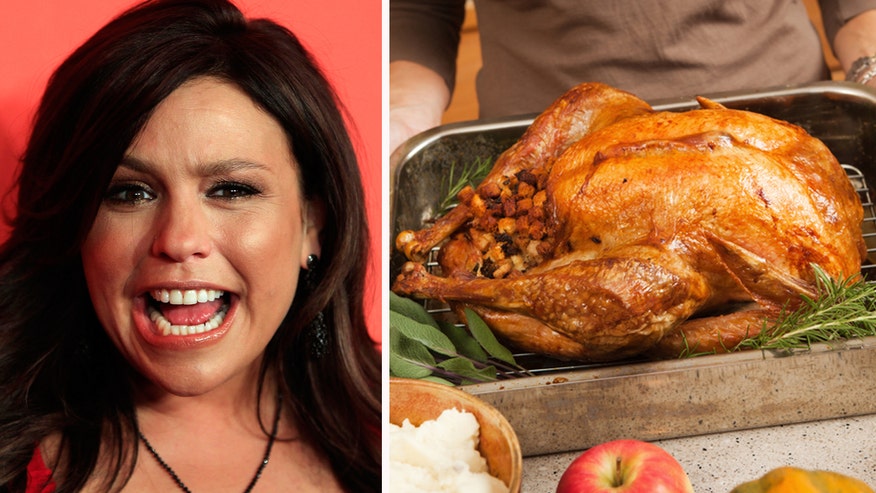 Don't like to cook? You're not alone.
Americans are dining out in record numbers but when it comes to the holidays what's a culinary-skills-challenged host to do? The defrosting, seasoning, cooking, plating serving-- and the inevitable piles of dishes-- while all a part of tradition just make the Thanksgiving holiday more stressful.
But there are plenty of options for people who don't like cooking-- or just want to do the full legwork-- this holiday season. Whether it's eating out, having your meal prepared for you or cooking it all on your own, here are creative creative ways to enjoy the holiday without breaking the bank or fraying your nerves.
1) Bob Evans: If you're a fan of the Bob Evans chain, they have a pretty reasonable deal for Turkey Day. For 12 hours on Thursday (8 a.m. to 8 p.m.) adults can get a special Thanksgiving meal for $14.99. Kid's meals are just $6.99. That includes a choice of entrees, including turkey, ham or pork, three sides, endless bread and dessert, too.
13 COOL COCKTAILS TO SPICE UP YOUR THANKSGIVING PARTY
2) Del Frisco's Double Eagle Steak House: If you're looking for a more formal outing, try Del Frisco's Double Eagle Steak House. The famous steakhouse is serving up a three-course Thanksgiving menu including butternut squash soup, salad, slow-roasted turkey breast, trimmings and dessert. That menu costs $95 per person-- but if you've got a hankering for some world class steak, you can have that, too.
3) Cracker Barrel: Want dine at home but don't want to bother with cleaning pots and pans? The buffet chain is offering up a "Heat 'n' serve" Thanksgiving meal to go. That includes roasted turkey breast and all the fixings for around 10 people. It even comes with dessert. The $99 meal can be picked up anytime between Nov. 22 and Nov. 24-- but those interested are encouraged to order feasts at least a day in advance.
4) Martha Stewart's Thanksgiving Box: Meal prep kits are all the rage so why not put them to the ultimate test and use them for your Thanksgiving meal? Martha Stewart's Thanksgiving Feast box comes with a turkey, three sides and pie (it serves 8-10 people), all for $179. Already making the turkey but want help with everything else? There's a separate meal kit for $119 that comes with everything but the bird.
5) Blue Apron: Blue Apron, the nation's largest meal kit delivery service, also has a tasty turkey meal for four. The dinner incorporates a roasted turkey breast with buttery mashed sweet potatoes and Lacinato kale (a Tuscan variety). It even comes with wine suggestions, in case you leave any of the sides in the oven for too long.
'FOX &FRIENDS' HEATHER NAUERT DISHES UP A SAVORY TURKEY STUFFING
6) PeachDish: Prefer to go the organic route? PeachDish, BlueApron's Southern cousin that focuses on local farmers and artisans, has a $160 option including organic prairie turkey and ingredients for five side dishes. The company says the meal is good for around four to six servings-- with "generous" amounts of leftovers.
7) Make it a potluck: Okay so you can cook, but don't want to spend all day in the kitchen. Instead of doing all the work (and spending all the money) yourself, take a load off and ask for some help from willing guests. Prepare the main dishes but ask for assistance with sides, desserts, wine and more. Most guests will be happy to bring something they enjoy. Plus, your potluck party could even turn into a tradition with guests bringing their favorite memorable dishes year after year.