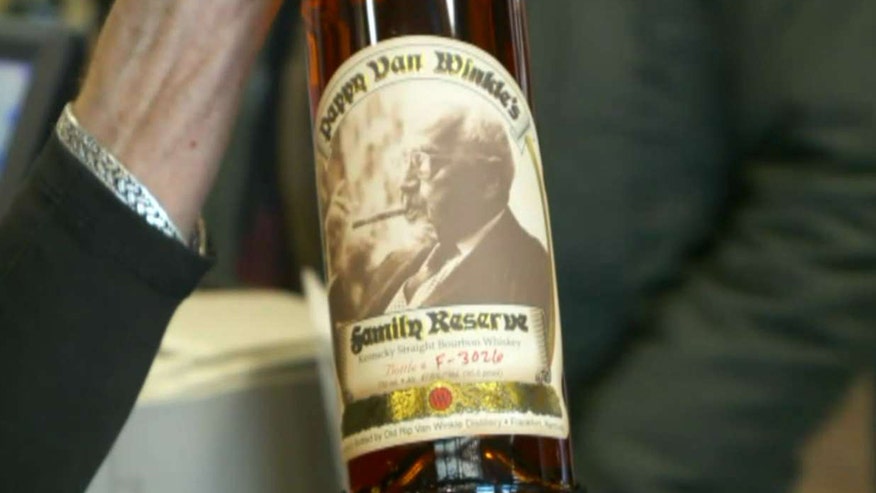 On Election night, millions of Americans shelled out big bucks on food and liquor delivery as they watched returns coming in.
And according to Market Watch, people are still comforting themselves with direct-to-your-door treats in the days after Donald Trump defeated Hillary Clinton.
Examining data from a range of online delivery services, Market Watch found that DoorDash, which delivers in major cities like Atlanta, Nashville, and Minneapolis, experienced a 79 percent increase in cupcake orders and a 46 percent jump in orders for pizza.
IOWA RESTAURANT ACCUSED OF CHARGING HIGHER COVER FOR DONALD TRUMP VOTERS
On the Wednesday following the election there was a 107 percent increase (compared to the average Wednesday numbers) in orders of cheesesteaks on DoorDash.
The premium food delivery service Caviar saw requests for tacos and taco bowls increase by more than 115 percent.
And liquor delivery service Drizly saw an 86-percent increase from their typical Tuesday nights, Forbes reported.
GrubHub, however, was easily the king of the night.
Compared to a usual Tuesday evening, the food delivery service which is available in over 1,000 U.S. cities reported a 412 percent increase in tortilla chip sales, a 358 percent increase in barbecue chicken sales, a 327 percent increase in coconut sticky rice sales, and a 327 percent rise in dumpling sales in New York.
Enchiladas, sushi rolls, orange chicken, pulled pork, spicy crispy chicken sandwiches, banana splits, chicken wings and pizza were also on the list of foods ordered.
But that was a silver lining for the company in a week in where the company found itself in hot water.
TRUMP SUPPORTERS VOW NEVER TO USE GRUBHUB AFTER CEO MEMO GOES VIRAL
Company shares fell 5 percent in just 24 hours after an internal memo CEO Matt Maloney sent to employees was reported by FoxNews.com. In that post-election message Maloney suggested that supporters of President-elect Donald Trump should resign from their position in the company.
Maloney later said that he wasn't asking Trump-supporting employees to resign. "To the contrary," Maloney said, "the message of the email is that we do not tolerate discriminatory activity or hateful commentary in the workplace, and that we will stand up for our employees."