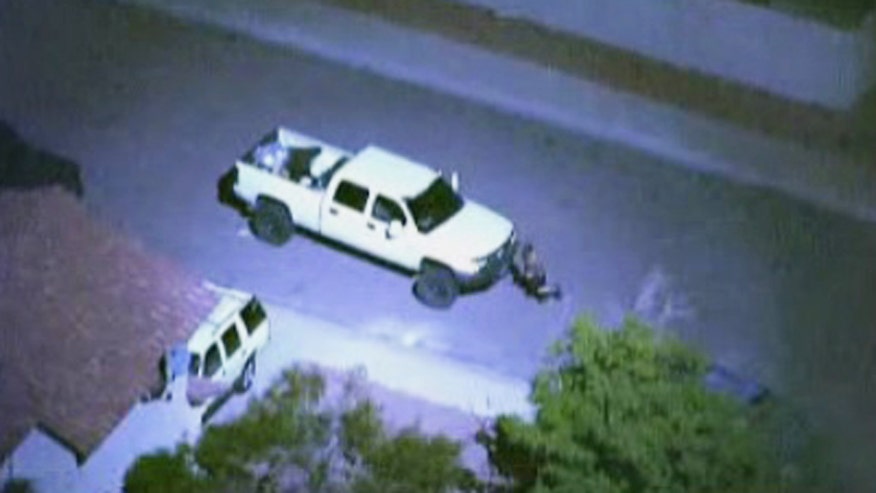 Evading the police must really work up an appetite.
A suspect is now in custody after leading police on a low speed chase through Phoenix, Ariz. Wednesday night.
According to Fox 10, police officers attempted to pull over Josh Adkins, who was driving a white pickup truck, around 10:30 p.m. Authorities say Adkins had an outstanding warrant and did not stop as ordered.
He continued to drive away from police but made a quick pit stop at an In-N-Out Burger location.
Aerial footage captured the suspect pulling up to the drive-thru window to place an order. The suspect's car is seen waiting for several minutes before heading to the service window.
Adkins was able to evade the police long enough to get out of the restaurant parking lot but eventually drove into a residential area near the fast food eatery and got out of his truck.
RELATED: Meat lovers bite back as petition calls for In-N-Out to make veggie burger
The chase continued on foot until Adkins, who tried to break into a home, was apprehended in the backyard of a house by several officers and taken into custody.
Police have not yet released information about the suspect's record.