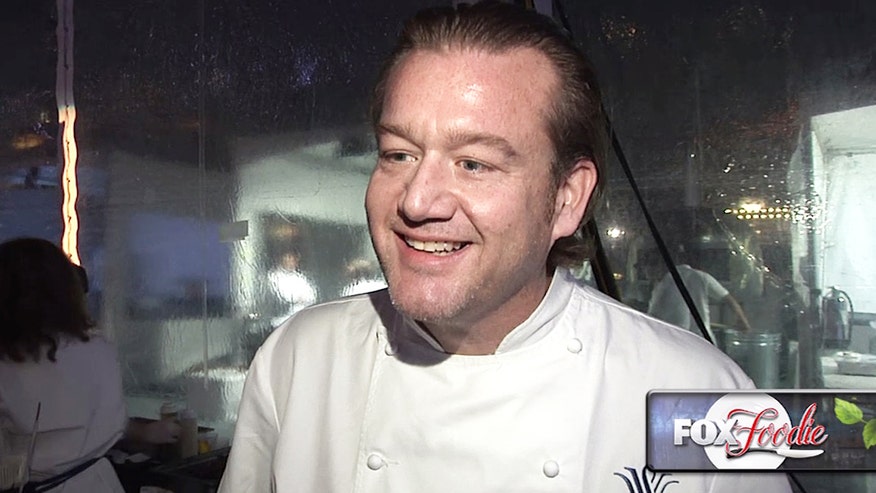 The New York City Wine and Food Festival is under way this weekend with some of the nation's biggest culinary stars set to make an appearance-- everyone from Mario Batali to Rachael Ray, Bobby Flay to Guy Fieri.
Attendees will get to taste the foods from their favorite chefs, but we wanted to know what type of cuisine the chefs participating this weekend dream of when they're not in the kitchen. We spoke with the culinary pros at Giada De Laurentiis' Italian Table event about who they want to cook for them when they're off the clock.
A lot of the chefs wanted to break bread with some big Food Network stars.
The James Beard Award nominated Bruce Kalman of Union Pasadena admitted that he would "love to have Mario Batali cook for me." Pastry chef Sarah Ewald of New York City's L'Apicio would rather have a savory chef cooking for her. "I'd be excited for Bobby Flay," she said, noting that she'd love something hot off the grill.
RELATED: Guy Fieri gets seriously spicy with brand new cookbook
Many chefs said they were inspired by the night's big star, Giada. Marcie Turney of Philadelphia's Little Nonna invited the Italian superstar to the City of Brotherly Love to cook up some pasta together.
But one name kept coming up again and again and while he might not be a household name to everyone in the country, he's one of the biggest stars when it comes to modern Italian food.
Michael White, the James Beard Award Winner and owner of the two Michelin starred Marea, got plenty of nods from fellow chefs. Paul di Bari of New York's Sessanta and Tony D'Auto of Levante both immediately answered White. And Giuseppe Fanelli of Tredici North said he "would love for [White] to cook me his famous octopus and bone marrow pasta - it's delicious."
But who would Michael White pick? "Guy Fieri. Because then we could make Donkey Sauce together and have a party on my roof."
Who would you choose to cook you dinner? There's still time to dine with the big guns. The New York City Wine and Food Festival runs through Sunday.