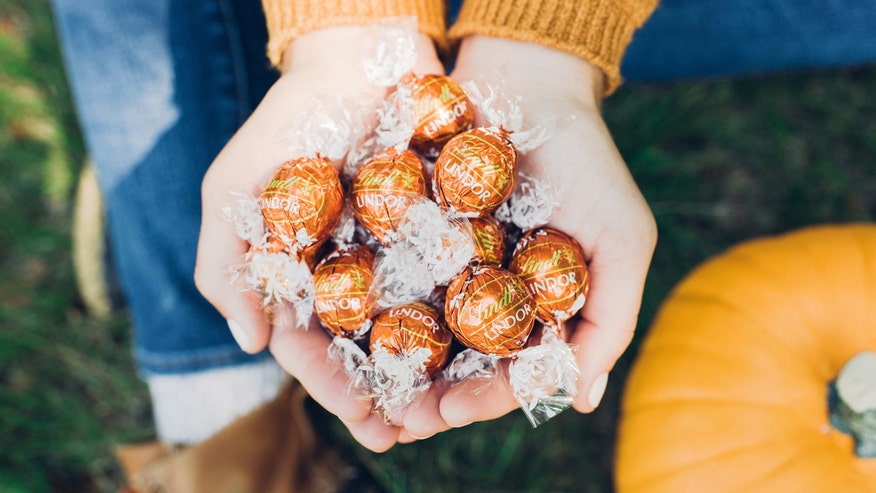 We're still sweating out summer but companies have been lining the shelves with variations of that familiar fall-time favorite since July. But is it too early for pumpkin spice-flavored food?
That depends on whether or not you like nutmeg, cinnamon, ginger and that oh-so-creamy hint of squash. Year after year, food and drink producers are betting that you won't be able to get enough of the stuff-- and they're betting that you want it sooner than ever before.
Labor Day weekend, after all, used to mean the end of tan lines and barbecues-- but now it's the official start to fall foods and pumpkin-spiced everything.
Case in point: McDonald's will start serving its McCafe Pumpkin Spice latte nationwide today, Aug. 31. The fast-food chain only began offering the drink in 2013 and now it's out earlier than ever.
Chocolate has a tendency to melt in the warmer months but that didn't stop candy maker Lindt from joining the pumpkin parade. Their new pumpkin spice Lindor truffles do an admirable job of merging chocolate with pumpkin. It wasn't a flavor anyone was likely clamoring for but, if you were, there chocolates are a reliable bet.
And those truffles were on store shelves in July.
Last year, Starbucks started selling its bottled pumpkin spice flavored Frappuccino's exclusively at Costco. In 2016, however, the coffee maker will be selling the product in grocery stores throughout the country. But Costo members shouldn't fret. There will be a warehouse club version available, too, and this year's bulk pack will have fifteen bottles, not twelve. Just more #PSL to love.
And don't forget about the pumpkin spice K-cups Starbucks is offering, for those days when you're in a pumpkin-flavored mood but don't want to head to the coffeehouse.
That morning cup of pumpkin spice could go great with a nice big bowl of cereal, right? That's what General Mills is betting on as it prepares to roll out its pumpkin spice Cheerios this week. It's a rare occasion for the brand, which is looking to rebound from an industry-wide cereal slump. It can't hurt to get involved in the new food craze.
But wait, there's more! Watching your figure? Forgo the latte and munch on pumpkin spice flavored organic kale chips. Or apple pumpkin granola. There's even an organic pumpkin spice low fat yogurt for those days when you're in the mood for the spice but not for the calories.
So, it seems, this food "trend" is over.
Trends, after all, come and go. Pumpkin spiced foods in all their glory, however random, are here to stay. Move over vanilla and chocolate. Starting this week, pumpkin is king. Or should we say Pumking?