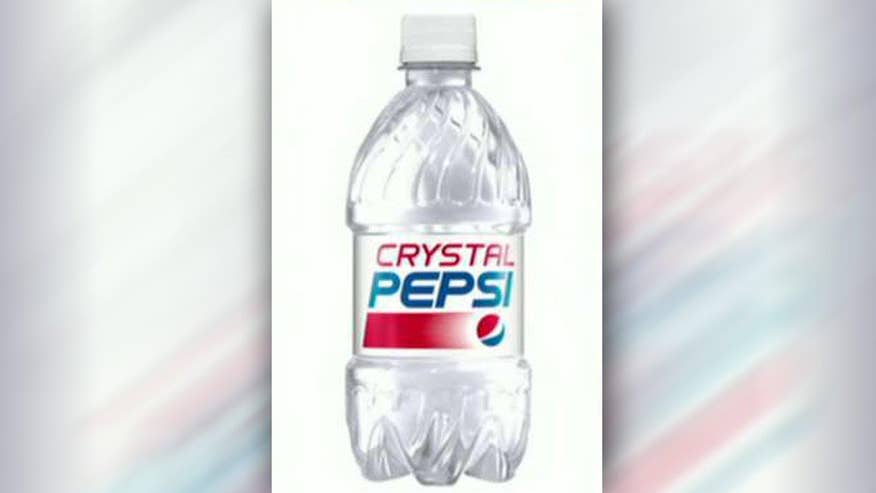 Kids of the nineties rejoice—Crystal Pepsi is back for a limited time.
But you'll have to win it to sip it.
Starting at noon today, members of Pepsi's brand loyalty program Pepsi Pass who have at least 1,000 points will be eligible to win a free six-pack of the clear soda.
The rules are a little complicated but people can earn points just by signing up, by entering promotional codes or by "hanging out with friends who also have Pepsi Pass, referring friends or by visiting Pepsi Pass locations."
According to promotion details, 13,000 winners will be announced next week and should receive their Crystal Pepsi packs on Dec. 24.
"Fans have been asking for [Crystal Pepsi] for a while now," Linda Lagos, director of marketing for Pepsi, told AdWeek. "And here at Pepsi we're fans of pop culture in everything that we do. So, it was kind of a nice combination of everything, with the '90s coming back [into pop culture] and it being extremely relevant for Pepsi because of the fandom behind Crystal Pepsi itself."
The release of Crystal Pepsi comes on the heels of the company's much-hyped-- and partially failed-- "Back to the Future" Pepsi Perfect promotion.
Pepsi released a nostalgic promo spot featuring 90s-era Pepsi employees getting down to "Whoomp There It is."
The Crystal Pepsi giveaway runs from 12 p.m. ET today until 11:49 p.m. tomorrow.