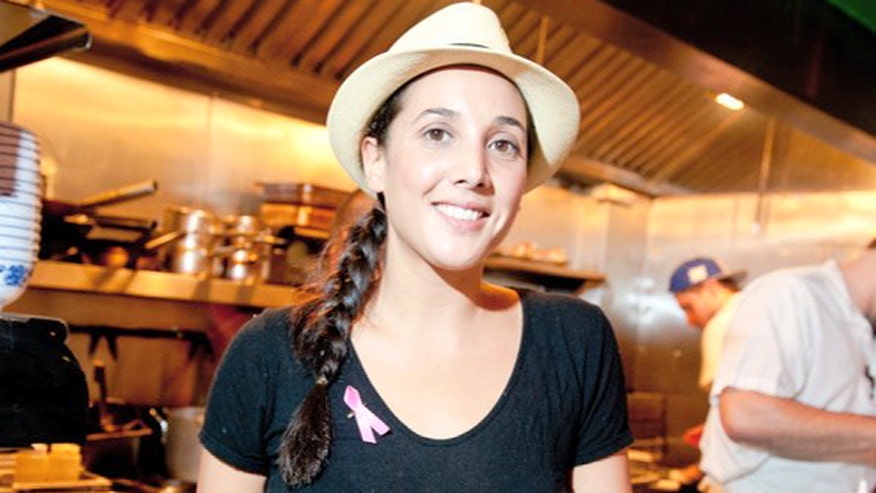 Variety was never a hard thing to swallow for Leah Cohen growing up in New York's Westchester County.
As the child of a Filipina mother and Jewish father, Cohen, now the executive chef and owner of New York City's Asian-inspired Pig & Khao, had different culinary inspirations than most of her contemporaries.
"At a young age I was eating a lot of adventurous kinds of foods that most normal people were not eating. So that kind of got me into Southeast Asian food, growing up eating it," she said. "That influenced my palate as a kid."
But when Cohen decided to become a chef professionally, she started off on a more traditional route. She went to the Culinary Institute of America in Hyde Park, New York and then worked in fine dining restaurants, with a focus on Italian cuisine.
She worked at the acclaimed Eleven Madison Park under Chef Daniel Humm and then later with Anne Burrell at Centro Vinoteca--both in New York City.
A stint on the show "Top Chef" brought her recognition and confidence as a chef (she placed 6th on Season 5 of the show). But she said that it took a year living in Southeast Asia to make her realize her true calling –which wasn't the classic standards. "I just got really bored with it," Cohen explains. "I used to love cooking Italian food but I never got that same connection that I do to the food of Southeast Asia."
She first needed to perfect her skills, so she moved to Asia for a year. She had guest stints cooking at some of the region's top rated restaurants, such as Hong Kong's BoLan. She spent a lot of time in Thailand and had an apartment in Bangkok, allowing her to absorb the local flavors and cooking techniques. And she had her Filipino family and friends show her their special dishes.
These experiences prepared her for her return to New York City to open the Pig and Khao ("khao" means "rice" in Thai) to rave reviews. New York Times food critic Pete Wells gave her place a two-star review and Mario Batali recently named her a one of three raising star chefs to watch.
The restaurant aims not to be overly traditional and instead is the kind of casual place Cohen would want to eat at. "The vibe of the Lower East Side suited me," she shares about the restaurant's hip Manhattan neighborhood. "It allowed me to do the type of restaurant I wanted to do - for it to be not stuffy and to be a lot of fun."
With a colorful decor and a menu full of shareable items, the restaurant delivers with a surprising variety that's now become Cohen's signature style.