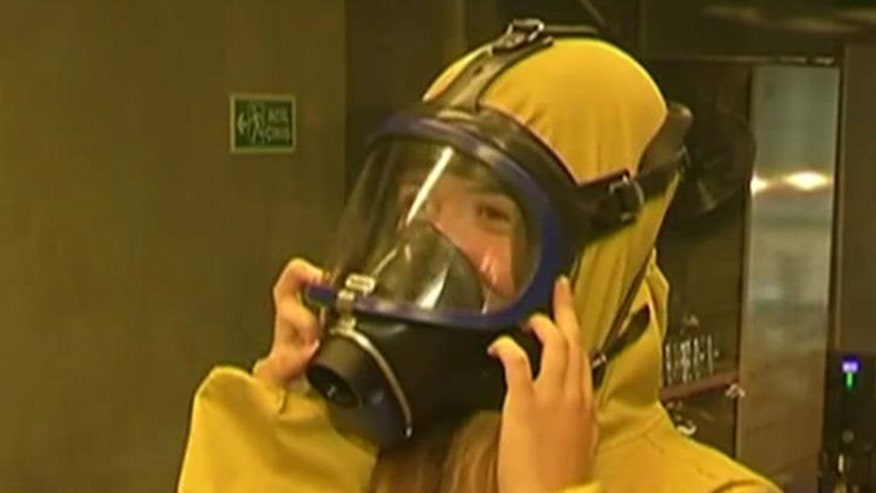 Will the Big Apple get a coffee lab a la Walter White?
"Breaking Bad"-themed Walter's Coffee Roastery, which opened in Istanbul, Turkey last year, has launched a Kickstarter campaign to open a new location in New York City.
According to Gothamist, owners of the café decorated with chemistry motifs has already looked at two locations in hipster haven Greenpoint, Brooklyn.
"We respect coffee and its chemistry. From extraction and brew temperatures to espresso machine pressure and grinder configuration, we have coffee down to a science," according to the camapign.
Founder Deniz Kosan has said that he was inspired by a scene in the Emmy-winning show where meth-maker Walter White admires a cup of joe. Roasters in the shop wear HazMat suits and coffee is served in little beakers like the ones White uses on the show.
The new coffee shop is looking to raise $55,000 in cash to be used for remodeling a space, equipment and legal fees.
The New York "Breaking-Bad" coffee lab could open as soon as May 2016.