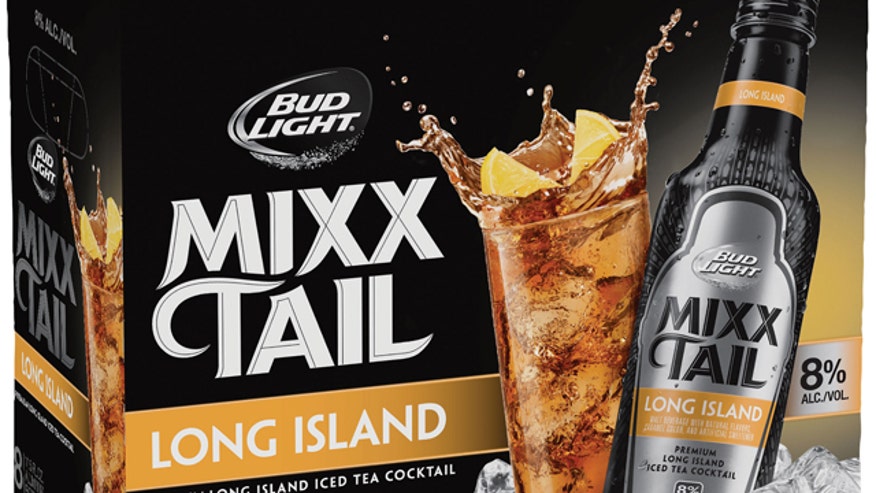 Craft cocktails may be all the rage at upscale speakeasies but when it comes to the mass market, ready-to-drink beverages are taking the country by storm.
Partially led by the wild success of brands like Bethenny Frankel's Skinnygirl, the once decried sugary mixes now comprise one of the fastest growing sectors of alcoholic beverage market.
And when it comes to ready-to-drink, the King of Beers may be the king of these pre-mixed drinks as well.
Bud Light's successful Lime-a-Rita—a malt beverage take on America's favorite cocktail, the margarita-- helped Anheuser-Busch reach the top position, with sales of their ready-to-drink offerings taking in a whopping 26 percent of volume share in 2013, according to Euromonitor International. They even unseated long-standing leader Mike's Hard Lemonade.
So it should come as no surprise that Bud Light wanted to test the waters again with more malt beverages based on popular cocktails.
"Since the launch of Bud Light Lime-A-Rita in 2012, we have seen tremendous success and have continued to grow the Ritas' portfolio with new flavor additions," Mallika Monteiro, director of marketing for Bud Light extensions, told FoxNews.com via email. "We created a cocktail-inspired beverage to quench our consumers' demand for more variety, mixology and easy, convenient cocktail solutions."
Monteiro says Bud Light Mixxtails, which come canned or in a twist off bottle, make a "perfect pregame in a bottle" and consumers can enjoy the convenience of a full bar without lugging mixing glasses and bitters to the party.
The Mixxtails comes in three flavors based on traditional cocktails: The Hurricane, a New Orleans classic traditionally made with rum and several fruit juices; Firewalker, a cinnamon apple whiskey drink; and Long Island, based on the classic all-in cocktail designed for those who wish to blackout.
None of the Mixxtails contain hard cocktail—the kick comes from malt liquor. Each drink comes in a manageable 8 percent ABV.
So can a canned concoction measure up to the real deal when it comes to cocktails?
We enlisted the help of Tacombi New York's Beverage Director, Cam Dale, to test out these new drinks with us.
"I think a great cocktail really comes down to two things, simplicity and fresh ingredients," Dale says. Unfortunately, Mixxtails are neither of these things but he was willing to give it a fair shot.
Despite the fact that it tasted like beer mixed with Coca-cola—the Long Island Mixxtail was the most representative of the original drink. The effervescence helps cut through the overwhelming sweetness, too. Firewalker tastes like apple juice and beer and we think a traditional alcoholic cider would be a better replacement.
The Hurricane may not taste like the New Orleans version but it was definitely the most palatable of the bunch. Like the Lime-a-Rita which plays to the strength of the Corona and lime combination, the ruby red Mixxtail has a hint of tartness that may satisfy even the snobbiest of cocktail connoisseurs.
Even if canned drinks are taking over the market, Dale says making your own cocktail at home should never be intimidating.
"Just squeeze some fresh lime juice, add your favorite spirit, a little simple syrup maybe bitters and you'll have a delicious cocktail—plus you'll feel cool that you made something yourself," Dale says. If you're throwing a party, a punch made ahead of time is an easy way to satisfy a crowd without tiring out your fingers.
As for the Mixxtail, Dale may not be a fan but he admits there might be a specific time and place for the malt beverage.
"This would be great for a sporting event or mega concert venue."