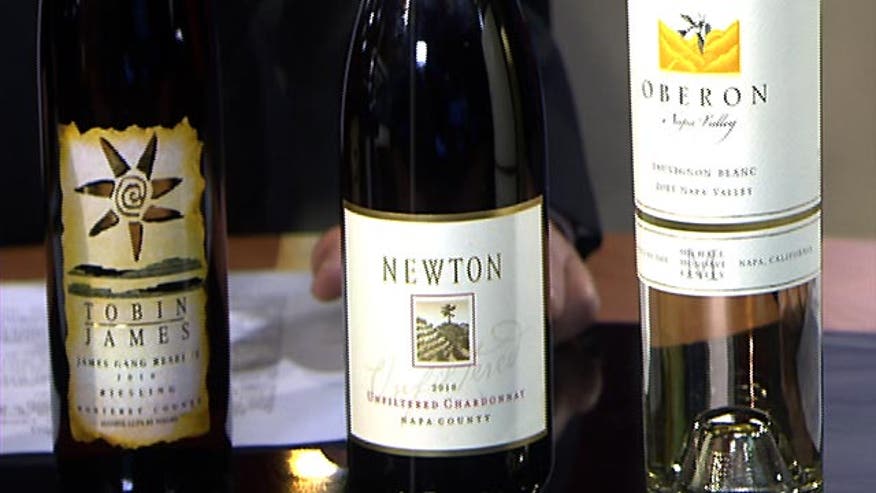 Come the fall, many of us instinctively turn on the football games, pull out the hoodies and put the white wines away until spring.
But why?
Granted, that first big glass of red, on nights when it starts to get cool, goes down like silk, but there are plenty of whites that are bigger and bolder than their summer light sauvignon blanc brethren.
And aren't you eating fried chicken and pasta salad at that tailgate party? Or turkey chili? And you're certainly not going to stop eating sushi or Chinese food because the weather is changing.
Wine World Guys Mike DeSimone and Jeff Jenssen certainly don't think you should. The authors of Wines of California: The Comprehensive Guide picked some great whites from the Golden State --and not just your typical buttery Napa Valley chardonnays (which happen to be my favorite). Their list includes different white varietals from all over the state, and for very different reasons:
-- The Calling Russian River Valley Chardonnay 2012 (Sonoma) (created in a partnership with Sports Caster Jim Nantz and a percentage of the profits go to Alzheimer's charities) $20
--GIFFT Chardonnay 2012 (Monterey) $14
--Tobin James Cellars, James Gang Reserve Riesling 2010 (Monterey County, Winery is in Paso Robles) $12
--Newton Unfiltered Chardonnay 2010 (Napa County) $45
--Oberon Napa Valley Sauvignon Blanc 2013 (Napa Valley) $17
So don't shun the white. As a matter of fact, I challenge you to pour a glass the next time you turn on a football game.
Though if you're a New York Giants fan, you may need to drink the whole bottle.
Cent' Anni.
Tracy Byrnes joined FOX Business Network (FBN) in October 2007 as a reporter.