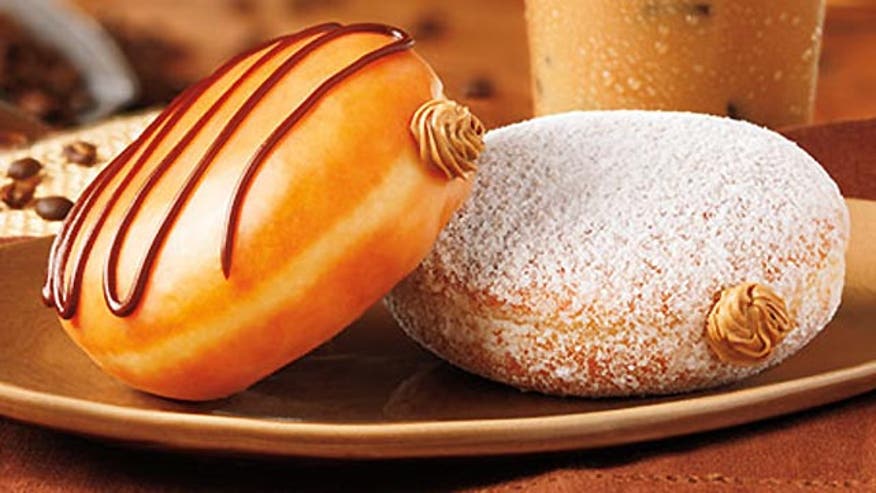 Ready to get a kick out of your donut?
Dunkin Donuts has unveiled a new donut that has real coffee inside.
Made from the coffee chain's signature blend, the Glazed Coffee Creme donut is a glazed shell filled with coffee buttercream and topped with a drizzle of chocolate icing. The Coffee, Creme & Sugar Donut is also made with a glazed shell stuffed with coffee butter creme and topped with powdered sugar.
If you're wondering if the donut has caffeine in it, the answer is yes, but not as much as a cup of its coffee.
The two donuts will only be available for a limited time at participating Dunkin' Donuts locations.
The chain isn't the first to offer the novelty item. Donut-and-coffee chain Krispy Kreme also had coffee-flavored donuts on its menu earlier this year.
So how does it taste? Our consensus is that it's much like coffee with a lot of cream and sugar inside, and the texture of the cream filling is almost like cake frosting.
It's pretty tasty, but it might not replace your cup of joe.