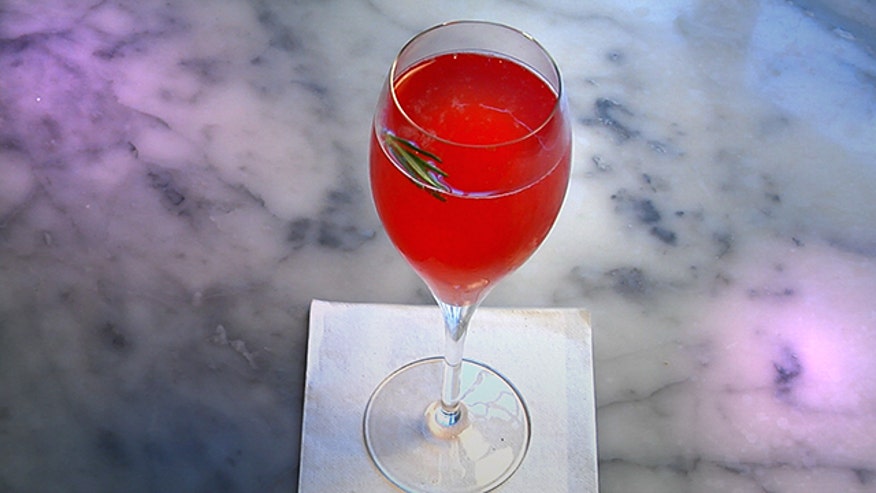 Want to shake up your weekend brunch?
Head on over to Caffe Storico in New York City, where you can order one of their signature cocktails — a Bellini Stagionale.
Or, watch the video above and learn how to make your own.
This twist on a classic brunch cocktail features PAMA Pomegranate Liqueur, lemon juice, and rosemary simple syrup. It's then shaken and strained into a champagne flute, and topped with Prosecco.
Ingredients:
1 oz, PAMA pomegranate liqueur
1 oz, lemon juice
1 oz, rosemary simple syrup (simple syrup infused with rosemary)
Prosecco
Shake first three ingredients with ice and strain into a champagne flute. Top with prosecco and garnish with a sprig of rosemary.
Cheers!