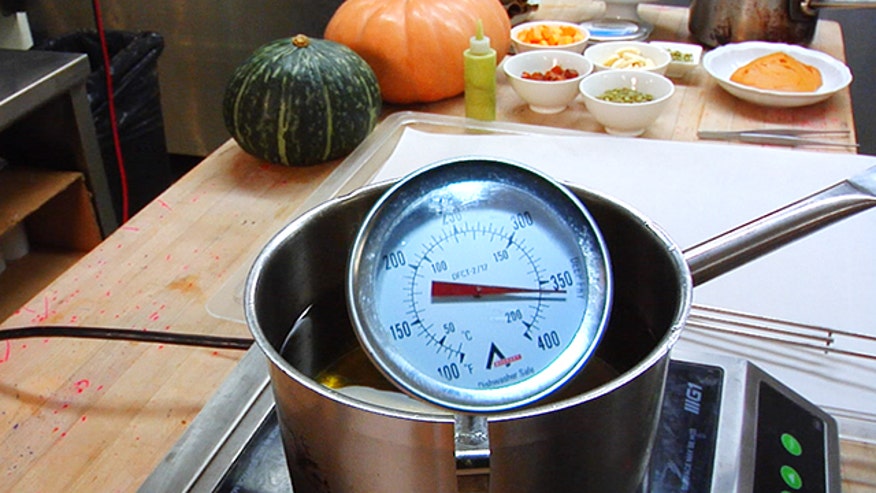 Not everyone has a personal deep-fryer, but that doesn't mean you can't whip up a batch of your favorite fried foods at home.
Buddakan's execuitive pastry chef, Daniel Skurnick, shows us how to easily (and safely) deep-fry in your kitchen.
All you need is a medium-sized pot, a thermometer and a metal strainer.
Watch the video above and you'll be well on your way to making your own onion rings, doughnuts, clam strips — you name it!
Step 1: Fill the pot half-way with canola oil.
Step 2: Set flame to medium-high heat.
Step 3: Using a thermometer, allow the oil temperature to rise to 350 degrees F and reduce the heat.
Step 4: Carefully lower food into oil, and turn food in the oil so it fries evenly on both sides.
Step 5: Once food achieves desired color (usually a golden brown) carefully remove with metal strainer and place on paper towel or rack to drain.