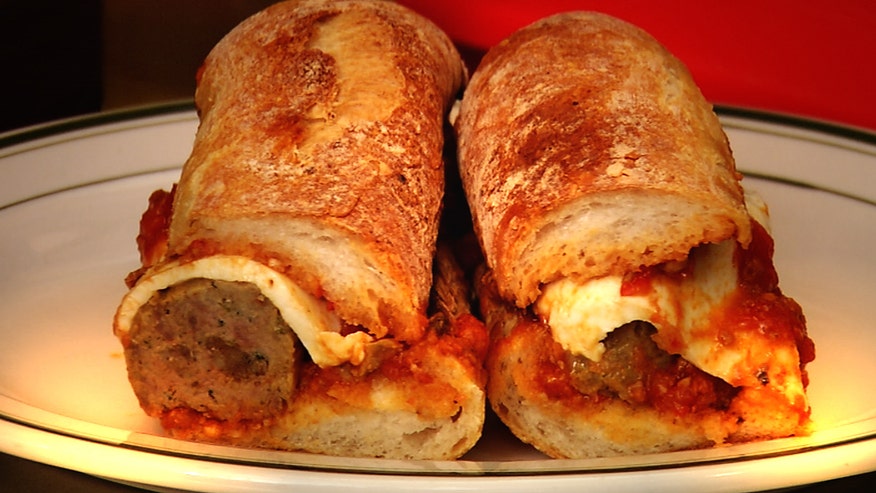 Meatball lovers, rejoice. There is such a thing as the perfect meatball sandwich and it can be made with three simple tricks.
Executive chef Daniel Holzman from The Meatball Shop in New York City insists you can transform your usual sub into a mouthwatering "work of art."
For Holzman's take on the perfect meatball hero, there are three things you should know. For starters, add olive oil to the bread before toasting to better enhance the overall flavors. Once your sauce of choice is added, layer your hero with mozzarella cheese, which you will enjoy its gooey goodness with each bite. And finally, the most important of all, Holzman recommends cutting your meatballs in half.
"They won't roll out and every single bite will have a meatball in it," explains Holzman. "Otherwise, you wind up having one bite that's just bread and sauce, and then the next bite your meatball falls out of the sub, which is the worst."
Enjoy!