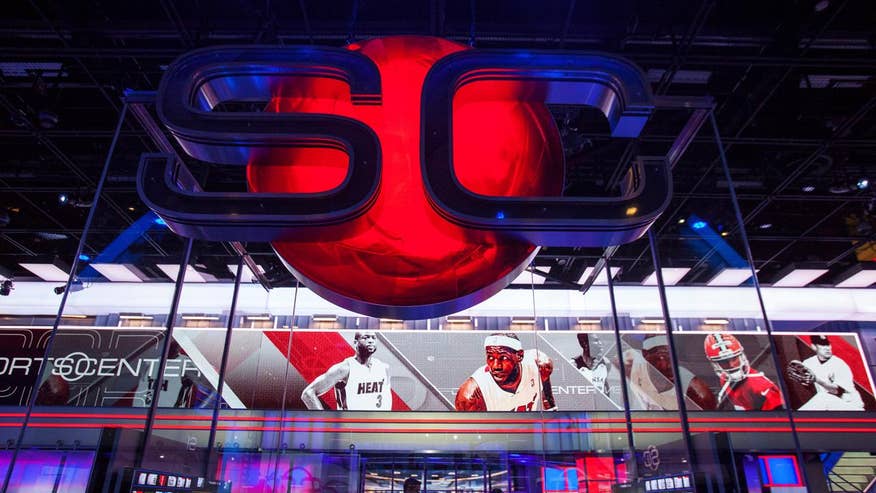 ESPN laid off about 100 employees on Wednesday, including on-air talent, and Andy Roddick said it was tough watching the cuts unfold.
"It's unfortunate and obviously you don't want to see that. From a personal side, it's tough," he told Fox News on Wednesday. "I've watched and listened to a lot of the people I've interviewed with a lot of the people that got cut… You never like to see that from a personal space."
Many of the affected employees -- like Trent Dilfer, Ed Werder and Danny Kanell -- took to social media to announce they had been let go.
Other athletes like Miami Marlins player Brad Ziegler and the Texas Rangers' Jake Diekman weighed in on social media.
Wow. Incredibly disappointing. One of the best. https://t.co/h0JQ4oaFQi

— Brad Ziegler (@BradZiegler) April 26, 2017
Gonna miss @RussilloKanell sad sad day for everyone at @espn https://t.co/SgmhJR9eeW

— Jake Diekman (@JakeDiekman) April 26, 2017
Former women's basketball star Lisa Kerney said the news of the layoffs was heartbreaking.
Many incredibly talented colleagues & friends are moving on. While my heart is in pieces, I know all have bright futures ahead. With love...

— Lisa Kerney (@LisaKerneyESPN) April 26, 2017
Meanwhile, Chicago Cubs manager Joe Maddon expressed his disappointment to the Chicago Tribune over hearing Jayson Stark had been laid off by ESPN.
"To all the folks involved, and Jayson specifically, we're gonna miss you because he's a pro…" Maddon said. "It's tough, because these are really good, competent people that are really good at their craft."
Roddick added, "You never like to see talented people lose their job in any capacity. Obviously it's more of a story because it's ESPN."
The tennis star also noted that the way sports fans consume their news is changing.
"… Everything happens so quickly. We are able to get sports scores so easily. We are able to watch livestreams by our phone so it doesn't really dictate that we have to be in front of the TV at 10 o'clock, showing to get up-to-date on sports."
You can follow Blanche Johnson on Twitter @blancheFOXLA.